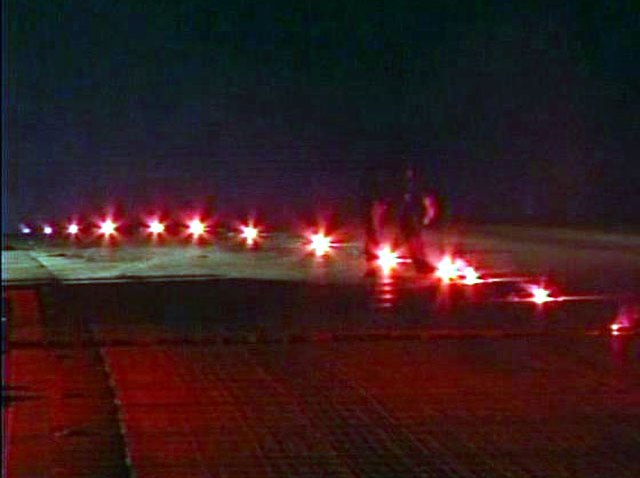 A section of Highway 56 was closed early Monday morning for the investigation of a fatal hit-and run.
The accident happened just before 3 a.m. along the westbound lanes of the 56 before Black Mountain Road according to the California Highway Patrol.
A driver reported seeing a person walking along Highway 56. Then minutes later, another caller reported seeing a person in a fetal position lying in the road.
When officers arrived, they found the man dead in the lanes, apparently hit once by a vehicle driving west on the highway.
CHP officers were collecting car parts from the suspect's car to try and determine the make and model. They say the car should have significant damage to the undercarriage.
"I believe that if you hit a full-grown person, regardless of whether they were on the ground, something that large, you're certainly going to notice and you're probably going to pull over and make a call to 911 or at least take a look at your vehicle to see what you may have hit, "said Sgt. Daniel Kyle with the California Highway Patrol. "That doesn't appear to be the case. It appears the person continued driving on Highway 56."
The medical examiner was on scene before 5:30 a.m. The man has not been identified. Officers are hoping anyone with information will come forward and report it.
All lanes of the highway were opened. The off-ramp to Black Mountain Road was still closed as of 6:20 a.m.

Get Breaking SMS Alerts: Be the first to know when news breaks:
Text SDBREAKING to 622339