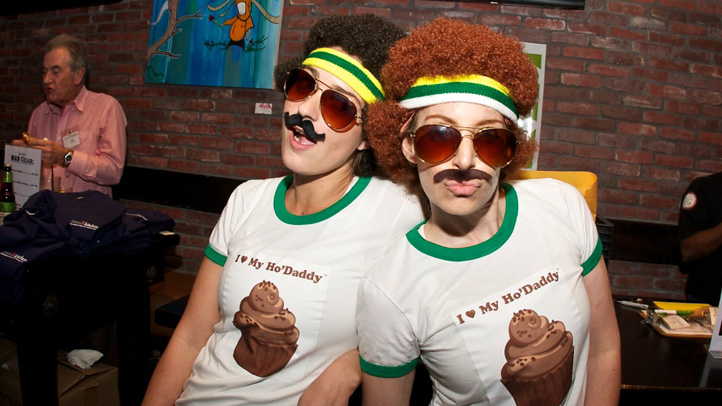 San Diego: It's time to man up.

Man Diego, arguably one of the most macho events of the year, is looking for a new champion to its tournament-style "bar Olympics" on Tuesday, March 27.

The best part? Participants and spectators are encouraged to don faux, or real, mustaches.

The second annual tournament will be benefiting Mama's Kitchen, an organization that delivers meals to nearly 350 people in San Diego County affected by HIV/AIDS or cancer.

Teams move through four rounds of short quick bar games (sans alcohol), advance to head-to-head rounds and ultimately compete in a taco speed-eating contest to decide the winner.

In addition to the bar-style games, hors d'oeuvres from neighboring restaurant Urban Solace will be available to attendees and participants.

Event organizers are actively reaching out to a younger age group, in order to cultivate new supporters.

"Our younger volunteers are very important to us," said Mama's Kitchen Executive Director Alberto Cortés. "We value the support of students and young professionals, they can relate to the fact that many of our clients are under the age of 35."

NBCSanDiego's own Jodi Kodesh and Derek Togerson will be emceeing the event. NBCSanDiego is also one of the event sponsors.

"This is by far one of the coolest events that I emcee," said Kodesh, "because it's such a great cause, in such an awesome atmosphere."

The event will be held from 6 to 9 p.m. on Tuesday, March 27 at True North Tavern on 3815 30th St. in North Park. Cost for teams of two is $60 and $15 for spectators.

To learn more about Man Diego, to register a team, or to purchase tickets, please contact Kim Sontag at 619-233-6262 ext. 112 or kim@mamaskitchen.org. More information is also available on the event website.

Follow NBCSanDiego for the latest news, weather, and events: iPhone App | Facebook | Twitter | Google+ | Instagram | RSS | Text Alerts | Email Alerts