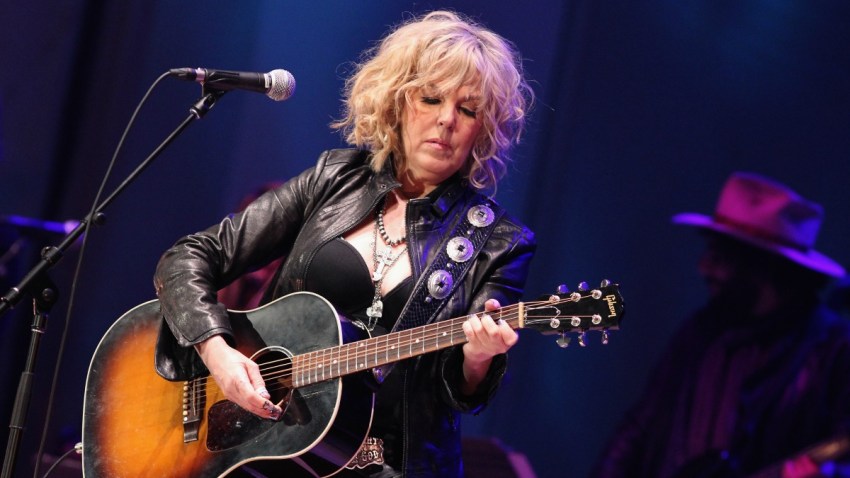 I was so privileged to attend a Sunset Sessions several years back when Lucinda Williams was a keynote speaker and performer. She told stories and busted out the thickest three ring binder they make as she flipped pages between the hundreds of songs she's written during her music career and performed them solo in a hotel ballroom. Tonight, she plays the first of two nights at the Belly Up and is playing "Car Wheels on a Gravel Road" in its entirety, as well as a second set of favorites from her career. I don't understand how both of these shows are not yet sold out, but you can still buy, and you shouldn't sleep on this opportunity. At the Casbah, you can catch Drug Apts, local rockers Dark Alley Dogs play Soda Bar and our pals in Lavender Fields play a free show at Bar Pink.
Monday, June 17:
Lucinda Williams & Buick 6 @ Belly Up
Drug Apts, Exasperation @ Casbah
Dark Alley Dogs, the Thieves About @ Soda Bar
Milky Wayne presents Lavender Fields @ Bar Pink
Motown on Mondays @ The Office
Electric Waste Band @ Winston's
Makossa Mondays with DJ Tah Rei @ Seven Grand
Blue Monday: Dark '80s Night @ Blonde
January Berry Band @ Humphreys Backstage Live
Christopher Garcia @ De Oro Mine Co.
Andy and Nathan @ Martini's Above Fourth
Strictly Acoustic @ Navajo Live
Electric Relaxation @ Whistle Stop
Wheels of the Industry @ Live Wire
Open Mic @ Lestat's
Game Night @ Henry's Pub
31 Flavors @ U-31
Rosemary Bystrak is the publicist for the Casbah and writes about the San Diego music scene, events and general musings about life in San Diego on San Diego: Dialed In. Follow her updates on Twitter or contact her directly.