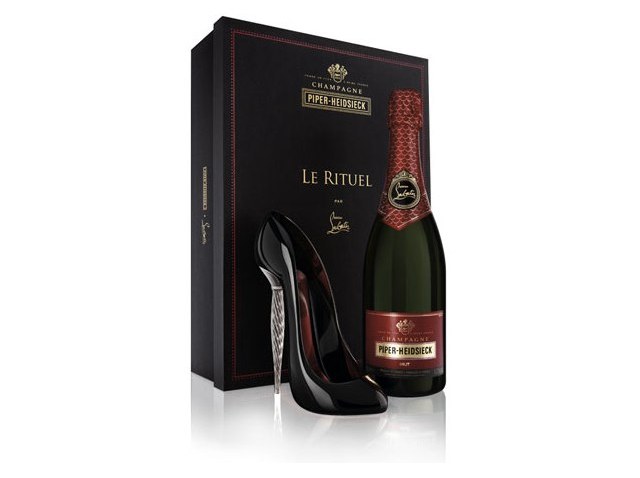 FOOTED CRYSTAL: Many women fantasize about having a beautiful pair of Christian Louboutin heels caressing their feet. This holiday season, a lucky few will also enjoy a little Louboutin on the lips.

Piper-Heidsieck and Christian Louboutin have come together to create Le Rituel, a luxurious brut gift set featuring a crystal champagne flute modeled after Louboutin's signature style.

According to Wine.com, the tradition of drinking champagne hearkens back to 19th century Russia, where gentlemen celebrated a ballerina's exceptional performance by toasting with her slipper full of champagne. Apparently, the practice moved into Paris where it took on more risqué overtones, but that's another story.

Le Rituel is available in very limited quantities, and only one order is allowed per person.

GET IT: Online at Wine.com for $500. Wine.com, (800) 592-5870.