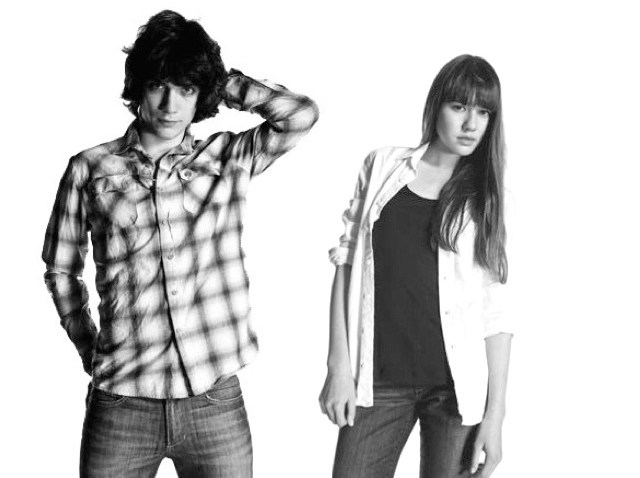 BUTTON UP: As women start to take on menswear as their own, some designers have decided to make a shirt that does double duty. Macy's features The Shirt by Joe's Jeans ($98) which has a slim, unisex cut and comes in relaxed plaid, striped and plain versions. For a cleaner look, check out American Apparel's Unisex Italian Button-Up Shirt in short- ($62) and long-sleeved ($75) versions in fine check and stripe patterns.

NIX THE NORM: Sometimes it's necessary to design things differently for ladies and gents. Watches, however, can afford to blur the lines a bit. In that spirit, Nixon has men's and women's watches with chunky, angular lines and unusual color profiles. Check them both out at Sun Diego stores and don't be surprised if you purchase outside of your gender.

FAST DEALS: While Express has some distinctly different styles for both men and women, right now they are having a buy-one-get-one sale to appeal to both parties. Jeans, pants, shirts, polos, dresses, accessories and leggings are BOGO 50% on select styles. Leave with totally different outfits, but save the same cash.