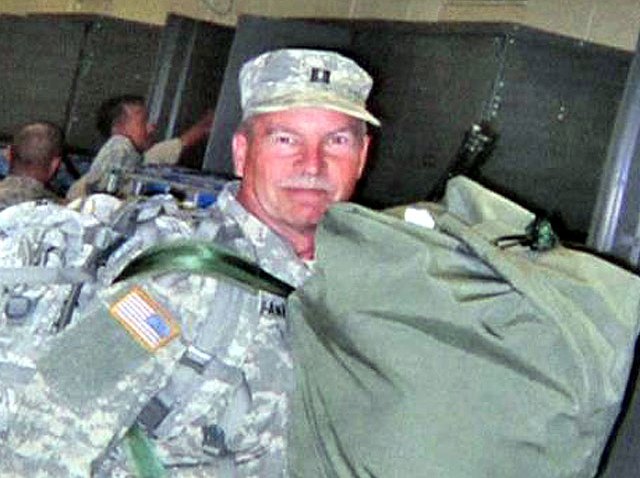 A county government employee who recently deployed with the U.S. Army was among those killed Thursday at Fort Hood in Texas.
Thirteen people were killed and 30 others were injured when shots were fired on Fort Hood. Army psychiatrist Nidal Malik Hasan, whose family said was stressed about an impending deployment, is thought to have opened fire on his fellow soldiers.
John Gaffaney, a Serra Mesa resident and a supervisor for the county's Adult Protective Services department, was among those killed in the shooting.
"There's a lot of great things to say about John and probably not enough time to do them," Ellen Schmeding, Assistant Deputy Director with Aging and Independent Services said Friday.
Schmeding announced the news to Gaffaney's staff and co-workers at the county's Health and Human Services Agency.
"Anyone who basically ever knew him will feel the loss," Schmeding said.
Gaffaney, 56, served seniors and persons with disabilities who were victims of abuse. "He felt strongly that our clients were the reason why we were here," she said.
He left mid-October for a year deployment but could not reveal to his staff where he was headed or what he would be doing. His colleagues said they believe his mental health background and experience with post traumatic stress disorder would play a role in his assignment.
"He wanted to be where he was," Schmeding said regarding Gaffaney's presence at Fort Hood. "He was driven to make a difference."
Inspired to reenter the U.S. Army as a reservist after 9/11, Gaffaney soon realized he wanted to return to active combat.
That journey turned out not to be as easy as one may think for a man who had had a long military career.
When told a hearing condition would keep him from combat, Gaffaney worked hard to convince supervisors to send him overseas.
After getting selected for service, his county co-workers noticed a lightness in his step. "His dream had come true. He couldn't be more proud to be able to go and serve his country," Schmeding said.
A big baseball fan, Gaffaney was committed to his family - his wife and one grown son.
"Just before he left," Schmeding said. "He got his wife a puppy so she could have some good company while he was away."