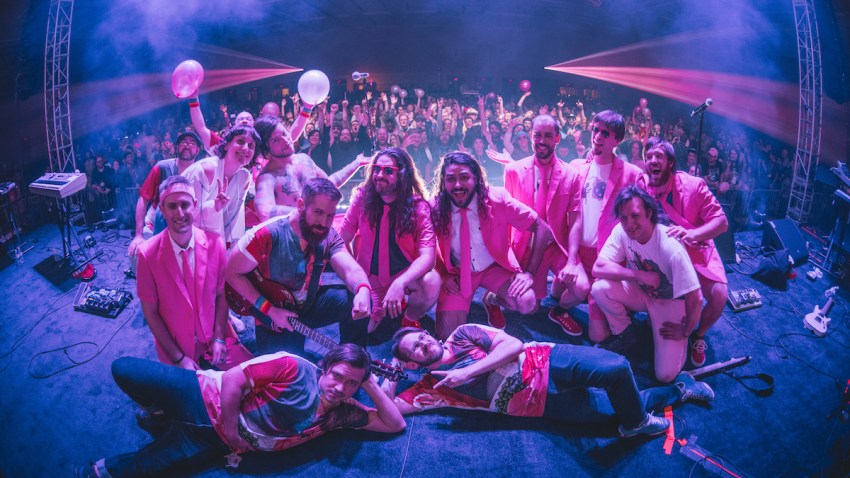 What exactly is a live video game music festival? Here's your chance to find out.
On Saturday, July 13, from 2-10 p.m. at Aztec Brewery in Vista, Kirby's Dream Band, the Megas, Super Madnes, Extra Lives, the Koopas, Vic Viper, Naju and guest DJ Digital Lizards of Doom complete the lineup for the Brew Game Plus live video game music festival, presented by Patient Corgi and the Bitlands.
If you couldn't tell already, these bands have a unique affinity for video games and gaming culture. Headliners Kirby's Dream Band are locals with a pretty self-explanatory name, and the Megas are a Los Angeles-based band who create "original rock anthems inspired by Mega Man," according to their Facebook.
In addition to the video game-centric music, Street Pass San Diego and Stevie's TVs will provide both modern and also vintage video game setups, not to mention some table top gaming.
To add to that, Aztec Brewery will be busting out the outdoor beer garden with event-specific catering by Full Metal Burgers. Festivalgoers can also compete for prizes in the cosplay contest, and artists/vendors Maiko Z, Casey Stilley and the Number 13 will be sharing some stuff, too.
It's not all fun and games, unfortunately, as one of the band members of the Koopas, Sean Babbitt, was murdered in Las Vegas in April. As such, the festival will be a memorial to him.
Rest in peace, Sean.
Kirby's Dream Band and more play the Brew Game Plus live video game music festival at Aztec Brewery on Saturday, July 13, in remembrance of Sean Babbitt. Tickets for the event are available online now for only $5 or for $10 at the door.
Rutger Ansley Rosenborg is an editor and digital marketer at NBC's SoundDiego. Find out more here.