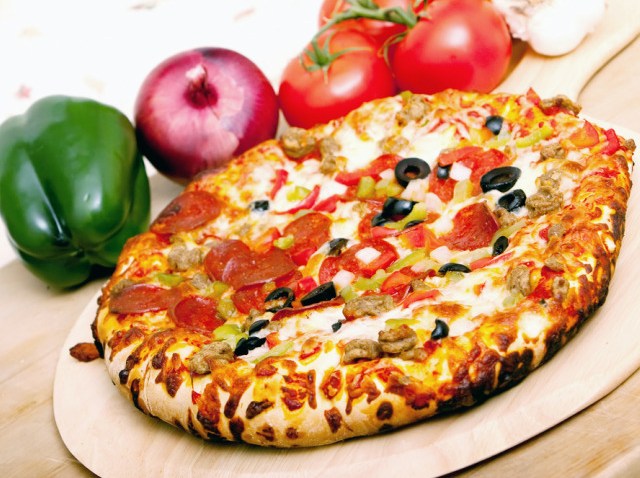 Pizza, spaghetti, ravioli and bacon wrapped everything?
Yes. You'll get all that and more as the Little Italy Association hosts its third annual food fest Taste of Little Italy, for the second time this year, on November 13.
San Diegans from all over are going to be flocking to the little city looking for the best Italian food around and a variety of restaurants including local hotspots like Anthology, Bencotto Italian Restaurant and Landini's Pizza, Karl Strauss Brewing Company, among others, will be offering up the finest dining around in celebration of traditional Italian cuisine.
"People always leave happy and they always leave full", said Marco LiMandri, Executive Director of Little Italy Association and with the kinds of foods that the tasting offers, how could they not?
Past events have tantalized the taste buds of foodies with samplings like Saffron arancini bites with tomato and basil chutney, homemade pasta specialties like Fettucini Genovese and Farfalle with mushrooms from Buon Appetito and Risotto Pazzo from Po Pazzo.
Haven't had the chance to test any of that for yourself? Then now's the time to grab some tickets online, which start at just $35 in advance and go up only $5 the day of the event. As you make your way from restaurant to restaurant your ticket will be stamped in exchange for the featured items on the menu.
While the food is the main draw, the night is also going to feature other events to catch as your stroll the streets, such as live music from Todo Mundo, who blends the musical flavors of samba, rumba, reggae and other South American and Caribbean styles and flutist, Bradley Leighton.
Taste of Little Italy, with bacon wrapped everything, and so much more in store, is going to run from 5 to 9 p.m. and for a complete list of participating restaurants and more details on the event, click over to this website.