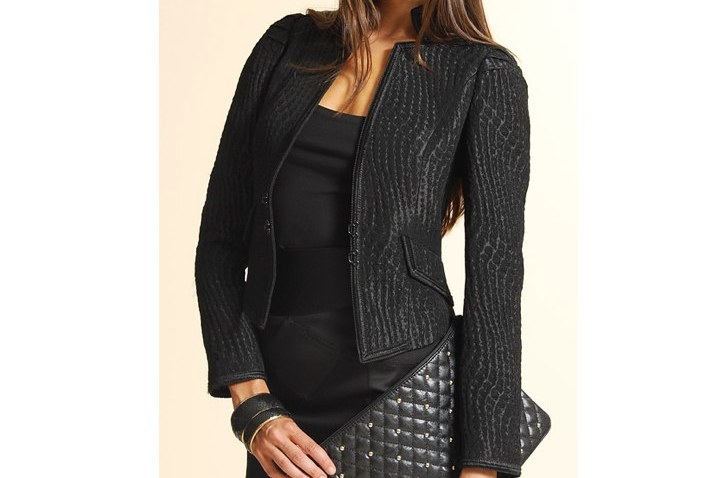 'Tis the season for bringing out the party dresses and silky sheer tops. Though it isn't clear who started the trend to skimp on the fabric for Christmas and New Year bashes, it is pretty much a given that ladies will continue to grin and bare it.

Make your holiday ensemble slightly warmer with a sweet dress jacket like this woolen tailored number from Mango. The black, abstract tweed gives it a lovely, subtle texture while the stand-up collar and dainty front clasps help to keep your shape while you keep covered.

When the party's over, it also acts as a fashionable, tailored suit jacket for creative office dressing.

Pick it up at MangoShop.com for $149.90.