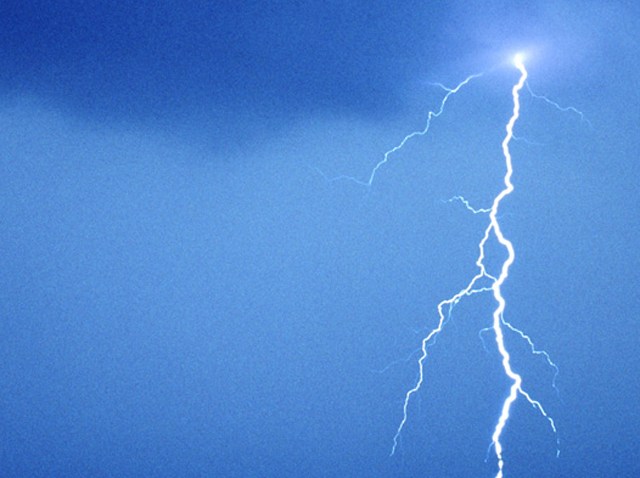 Many East County residents lost electrical service because of lightning strikes on Wednesday, utility officials said.
The National Weather Service issued a severe thunderstorm warning at 3:24 p.m., warning residents in central San Diego County, including people in Ramona, that Doppler radar indicated a severe thunderstorm capable of producing quarter-size hail and winds in excess of 60 mph was in the region. The warning was issued through 5 p.m.

About 6,000 customers lost power on Wednesday afternoon, according to San Diego Gas & Electric's Web site. Officials said residents all the way from Julian to Boulevard lost service. An SDG&E official said the outages were caused by lightning storms. They said they expected that power would be restored to the majority of customers by 4 p.m.
The storms dropped rain in remote East County and are believed to have caused a mudslide near the Old Julian Highway and state Route 78, according to the California Highway Patrol.