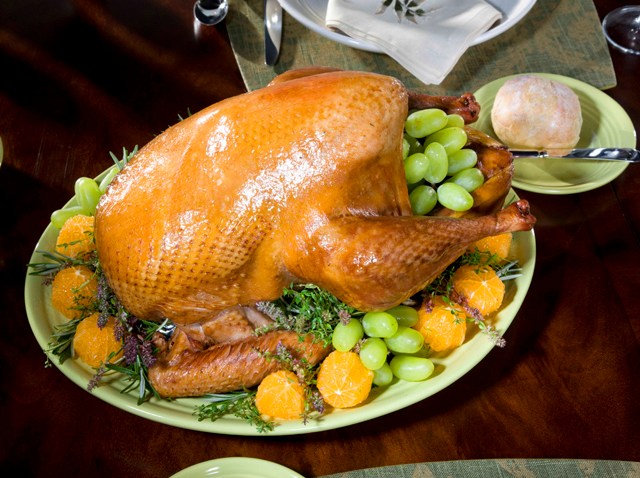 Have you ever heard of a loss leader? That's the insider name for items sold at a supermarket below cost?
The one's you see advertised in the paper or in a fancy display. Why does the store do it? Ttraditionally turkeys and certain side dishes are sold as a loss leader. The hope is to get you in the door to buy other items that will make a profit for the store.
But what does it mean to you? It means it's a great time to take advantage of the deals.Buy extra...and let those savings last a while.
Not everyone fills their basket and goes home to cook it. Some people simply turn to the supermarket to cook it for them.
Stumps Market in Point Loma has a growing list of folks...well over a hundred...who pick up their meals already cooked.
Markets across the county do the same thing. It's a popular idea for seniors, for singles or for people who don't want to spend their holiday in the kitchen.
Does it make financial sense to do it this way? For a six course meal, .you might be surprised.
"For $9 you receive one entree. It can be roast beef, turkey, ham or pork. And then choose five sides anywhere from stuffing, pie, mash potatoes, ambrosia and it's all prepared for them, ready to eat," said Steve Brunelle, from Stump's Market.
Brunelle says he'll have people coming in and ordering food right up until 6 p.m. on Thanksgiving Day.