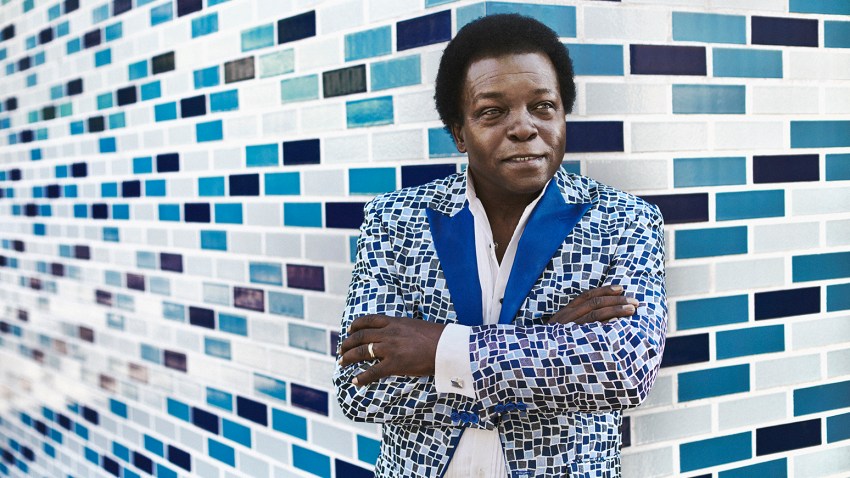 There are few more powerful voices in soul music than Lee Fields. As one of the last remaining figures responsible for reviving authentic Stax Records-esque R&B (genre peers Sharon Jones and Charles Bradley both sadly passed away in 2016 and 2017, respectively), Fields' music and powerful onstage charisma has endured for nearly five decades -- and the 67-year-old singer shows no signs of slowing down.
"1969!" Fields exclaimed over the phone recently when I brought up the year he released his debut single. "And you know what? I'm having just as much fun as I did back then -- in fact, more fun! [laughs] The joy that I get from the things that people say about how my music has affected them, you can't buy that. That's something you can't just go to the store and get. It's something that makes me feel just as good as any medicine or drugs."
For Fields, success didn't come overnight. In fact, only within the last decade or so has he started garnering the worldwide attention he's always deserved.
"It's really, really been very weird," he said. "The last 10 years have been just unbelieveable. And it was worth the wait. So I would tell any aspiring artist if you really believe in your work, don't be swayed -- continue. You'll get your reward in time. Some people ask me, 'Would you have rather, back then, been as renowned as you are now?' It's always about 'now.' Back then, at that point, when it was 'now,' of course it would've been great! But 'now' is always good, regardless of when it happens. Now is now. If whatever the time that it happens for an artist, it's now in that moment and it's always good."
In other words, there's no sense dwelling on what could've or should've been. Still basking in the glow of 2017's universally acclaimed album, "Special Night," Fields explained that he and his incredible backing band, the Expressions, are hard at work on its full-length studio follow-up.
"It's coming along great, I'm so happy with the songs, man," Fields told me. "I've been listening to one of the tracks, and when I listen to it, I get, like, a tingling sensation ... We want this album to be hopefully received as great or greater than anything we've ever made. So I'm working very hard. Very hard. I've been recording all day today, and the last few days, on the same song just to get it right."
The man once nicknamed "Little JB" early on in his career (for his physical and vocal resemblance to James Brown) explained that his writing process is more of a spiritual experience than anything and that's why the next album might be taking a little longer than expected.
"I think all of the great songs have been written, and all of the great songs that will be written, are floating out there. Like in a cosmic sort of dimension. And if you're lucky enough, and you're patient enough, and you listen deep enough, the words will come to you. I don't try to write songs, I try to let the words come to me ... Everything I've ever written, it came to me. I didn't try to sit down and just write this and that, I let it come to me ... Sometimes, I will wait for four or five days just for a line, you know? That's how I do it, man."
Fields is a fascinating man. He's a riveting interview, bouncing from one subject to the next, often without query -- unafraid of delving into the existential realm. In fact, a lot of our conversation had to do with his unique thoughts on religion and where we're all headed.
"I view the world, and I know this sounds a little bizarre, but I view the world as a space craft," he posited. "Like it's a spaceship and we're traveling in a galactic sea. All the planets in our solar system and all our information of how and where we're to be at a certain particular point when God will descend and live among us. And as far as everybody that's living today, they might say, 'Well, I won't be there, I won't be there.' They gotta realize every generation, through DNA, all of the information of all of the [past] generations are in the DNA. I mean, this is just what I believe. [laughs] But I believe once we get to a certain point in time, when Earth's solar system is in a certain section of the galaxy, God himself will descend and live among us ... And once that process is done, it will be the way it's supposed to be. There will be no more death, there will be no more pain and sorrow."
If there's one thing that Fields comes back to, it's love. Give it, receive it, make it, it's the only thing that'll heal this world.
"I do believe that love is the answer to all of the things going on in the world today. I believe that concern and love for mankind is very important especially in these times -- we gotta be concerned about each other."
Lee Fields & the Expressions headline the Belly Up on Saturday, Sept. 8. Tickets are available online here.

Dustin Lothspeich is a San Diego Music Award-winning musician, an associate editor at SoundDiego since 2013, booker at The Merrow, and founder of the music equipment-worshipping blog Gear and Loathing in San Diego. Follow his updates on Twitter or contact him directly.