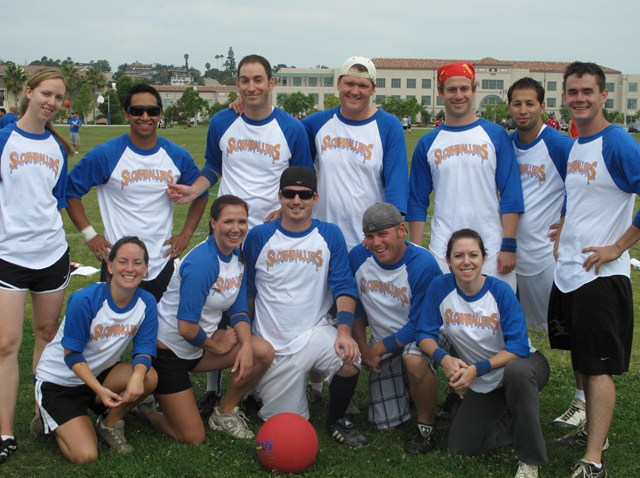 Grab some friends, it's time for kickball. San Diego is home to the Vavi National Kickball Tournament.
On September 11, San Diego's kickball enthusiasts will descend on NTC Park, for what Vavi itself calls one of the biggest, most ridiculous, most inappropriate kickball tournaments in the world.
This is an adult tournament and the biggest clue is the huge beer garden placed smack in the middle of the tournament. Spectators and players can enjoy beer, pizza, a few games of bocce ball in between games and listen to live dj's spinning music on the one's and two's.
The tournament will have both competitive and non-competitive divisions. Teams in the competitive division will play for cash prizes and the winner will have its team name etched on Vavi's kickballs for the 2011 season. The non-competitive division will play for prizes like Padres tickets, watches, and spa treatments.
The tournament is put on every year by the Vavi Sport and Social Club, with proceeds benefiting a local charity. This year all profits from the beer garden will go towards the San Diego Friends of Park and Recreation Foundation (SDFPRF).
The SDFPRF was established to raise, distribute and assist in the management of public and private sector funds for enhancements to City of San Diego park facilities and recreation programs.
Registration for the tournament has already begun or if you like to procrastinate the very last day to register is September 9.
Event Details:
When: Saturday, September 11, 2010 – 9 a.m. – 4 p.m.
Where: NTC Park, Point Loma - Cushing Rd & Womble Rd, San Diego, CA 92106