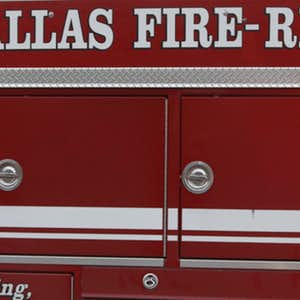 I am at peak anxiety this election day. In 2016, I was at a Peter Hook show on election night, and I cannot describe how tense and emotional that show got. This midterm election, I'm gonna find a good show and try not to look at my phone. I'll probably end up at the Casbah to check out Keuning. This is the solo project of Dave Keuning, lead guitarist of the Killers. He's awesome and his record doesn't drop until January, but a couple singles have released and he'll be joined by his and our buddies the Nervous Wreckords. At Soda Bar, you can catch Red City Radio; Suffocation and Cattle Decapitation play a sold-out show at Brick By Brick; and rapper DUCKWRTH plays at the Loft at UCSD. I assure you, tonight is going to be a nail biter, so do yourself a favor: After you vote, skip the pundits, news, social media and the posturing, find a show -- and wait till the morning to find out how it went.
Tuesday, Nov. 6:
Keuning, the Nervous Wreckords @ Casbah
Red City Radio, Typesetter, Kali Masi @ Soda Bar
Suffocation, Cattle Decapitation, Krisiun, Visceral Disgorge, Condemned @ Brick by Brick (SOLD OUT)
DUCKWRTH, Deem Spencer, TRU @ The Loft at UCSD
Pearl Charles and guests @ Whistle Stop
Tim Pyles presents Crunk Witch, Girlboy, Sisster @ The Merrow
Dancin' for the Cure ft. the Mighty Untouchables @ Belly Up
Sue Palmer @ Tio Leo's
Tiki Tuesday feat. Mr. Adrian Demain @ Bar Pink
Rock Europa, LENA, Bitter Kiddos @ Til-Two Club
Lindsay Beaver @ Thunderbird Analog Recording Studio, Oceanside
Techno Tuesdays @ Blonde
Michele Lundeen @ Humphreys Backstage Live
Donna the Buffalo, Raye Zaragoza @ Winston's (9:30 p.m.)
Robin Henkel @ Crossroads, House of Blues
Vera Cruz Blues @ Border X Brewing
Acoustic Night with Clinton Davis @ Rosie O'Grady's
Chee Koo Trio @ Seven Grand
M.A.S.S. -- Musical Artistry of Singers & Songwriters @ Winston's (6 p.m.)
DJ Lexicon Devil @ Pour House
Trapped with DJ Ramsey @ The Office
The 23s, Thump Juice @ 710 Beach Club
Rosemary Bystrak is the publicist for the Casbah and writes about the San Diego music scene, events and general musings about life in San Diego on San Diego: Dialed In. Follow her updates on Twitter or contact her directly.