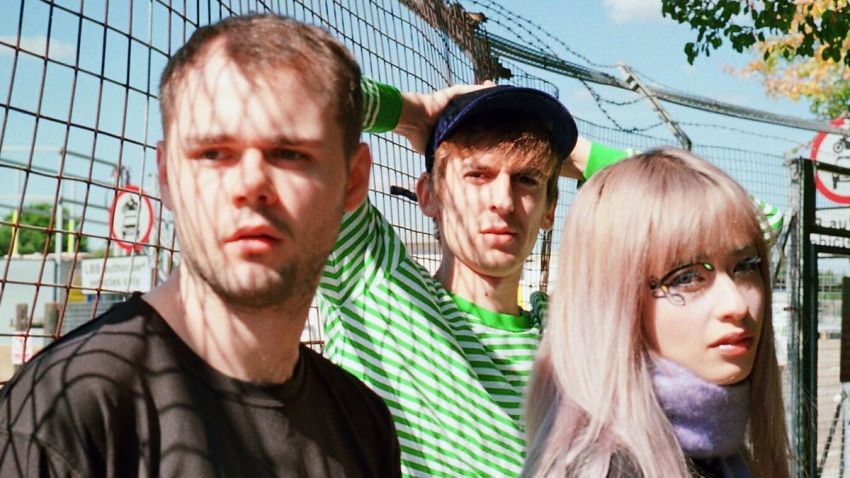 The first time I saw Kero Kero Bonito (KKB) live, I was sure the room would be mostly empty. I guess I thought that I'd stumbled on something people hadn't heard before, something that was getting some satellite play but no love from radio. That's when I learned to never underestimate good music. I don't know how everyone else discovered KKB, but somehow they did, and I danced along to all the bouncy, catchy music with everyone as she sang in English and rapped in Japanese. It's no surprise to me that a few years later, the band has sold out not one, but two nights at the Casbah. If you're one of the people who scored a ticket, don't forget your flamingos. Speaking of sold out, French multi-instrumentalist and performer FKJ plays to a standing crowd at Humphreys. Around town, Portland rockers Summer Cannibals play Soda Bar, Julia Sage & the Bad Hombres encourage you to drink tequila with a free sponsored show from Corralejo and Billy Watson gets the room swinging at Humphreys Backstage Lounge.
Monday, April 15:
Kero Kero Bonito, Jaakko Eino Kalevi @ Casbah (sold out)
FKJ, Lou Phelps @ Humphreys Concerts by the Bay (sold out)
Summer Cannibals, Broken Baby, the Rightovers @ Soda Bar
Correlejo presents Julia Sage & the Bad Hombres @ Bar Pink
The Playground Monday Night Dance Party @ The Merrow
Billy Watson @ Humphreys Backstage Live
Motown on Mondays @ The Office
Electric Waste Band @ Winston's
Makossa Mondays with DJ Tah Rei @ Seven Grand
Blue Monday: Dark '80s Night @ Blonde
Sam Bybee @ De Oro Mine Co.
Andy and Nathan @ Martini's Above Fourth
Strictly Acoustic @ Navajo Live
Electric Relaxation: '90s Hip-Hop & Chill @ Whistle Stop
Wheels of the Industry @ Live Wire
Rosie's Jazz Jam with Louis V @ Rosie O'Grady's
Open Mic @ Lestat's
Acoustic Night/Industry Night @ Henry's Pub
31 Flavors @ U-31
Rosemary Bystrak is the publicist for the Casbah and writes about the San Diego music scene, events and general musings about life in San Diego on San Diego: Dialed In. Follow her updates on Twitter or contact her directly.