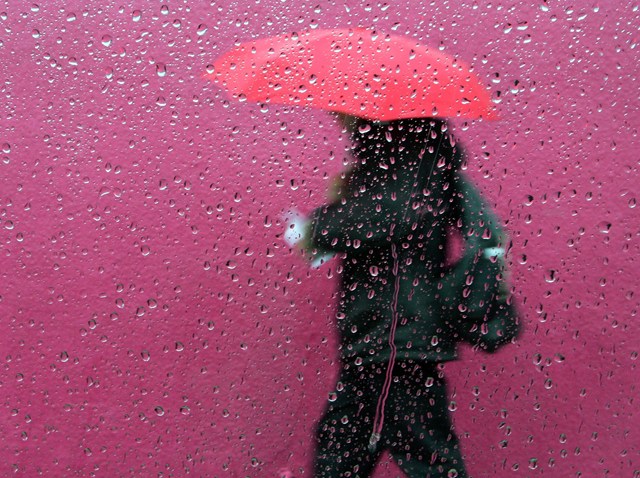 As Billie Holiday would say, here comes some stormy weather.

Thursday started out with some light showers, sprinkles and heavy drizzle, then high pressure began developing and will bring plenty of sunshine and slightly warmer temperatures. Things will change Friday, with increasing clouds in the late afternoon as a new system moves.

The first sprinkles and showers should hold off until after the late commute on Friday, but certainly before midnight we should start seeing some light to moderate showers, and then, overnight, things could and should get interesting. The strong southwest winds and dense fog will reduce visibility to near zero in the mountains at times, according to the National Weather Service. Heavy periods of rain and possible thunderstorms are expected overnight and through midday on Saturday. The storm should taper off to scattered showers by Saturday night.
This storm is expected to be one of the big ones: A major winter storm that should bring us plenty of rain, strong winds and possible power outages and localized flooding as well. All in all, it sounds like a good day to stay indoors since most of you don't have to go to work.

Rainfall totals may reach up to 1 inch in coastal and valley areas, while as much as 2 inches could fall on the coastal mountain slopes, the NWS said.

San Diego could end up with as much as 4 inches of snow at Mount Laguna and Palomar Mountain. Up at Big Bear and Wrightwood, they're hoping for at least 1 foot of fresh powder, which could make for ideal conditions for boarders and skiers on Sunday if the storm blows out fast enough.