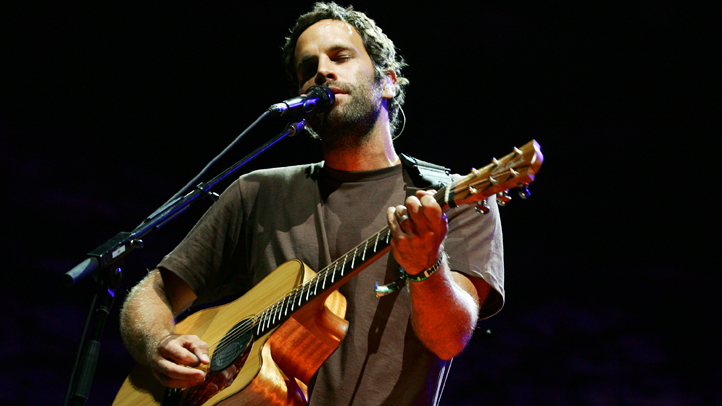 The initial wave of acts scheduled to play Kaaboo Del Mar -- you know, the massive, three-day "un-festival" that made its San Diego debut only a few months ago -- has been announced and fans of acoustic pop, reggae, alt-country, and good comedy will be delighted.
If you didn't make it out to Kaaboo's 2015 incarnation that featured No Doubt, Snoop Dogg, the Killers, Zac Brown Band and Foster the People, the festival is a mix of music, art, comedy, food, drinks and dancing. According to the organizers themselves, it's "a new kind of arts and entertainment 'mix-perience' designed around comfort, quality and good times."
For folks used to heading out to the dust-filled, scorching desert for Coachella's yearly offerings, we can confidently say (hey, we were there) that attending the scenic Del Mar festival is the equivalent of flying in luxurious, Champagne-serving first class vs. Coachella's cramped, baby scream-filled coach. In both scenarios, you ultimately get to where you're headed, but isn't it the journey that makes all the difference?
As for the first acts that were just announced, the biggest name that jumps out is undoubtedly Jack Johnson, who has been pegged as one of the main headliners for the Sept. 16-18, 2016 event. The coffeeshop-singer/songwriter-influencing surf-pop god is sure to deliver the criminally smooth pop gems the masses have come to rely on him for, and for that, we'll hang ten in his honor.
Perennial alt-rock/pop hitmakers Goo Goo Dolls have also been nabbed to perform, as well as the Avett Brothers -- the darlings of the Americana music scene, who just announced a huge April show at New York's Madison Square Garden. Gavin DeGraw, the author of the theme song for "One Tree Hill" and who you may remember from season 14 of "Dancing With the Stars," gets his paws on the Kaaboo magic too, as well as indie-pop buzzband Andrew McMahon In the Wilderness (what does he do out there?). The Green is also scheduled to perform for all you reggae lovers.
Perhaps our favorite inclusion on the list of just-announced acts is troubadour Jason Isbell, formerly of the Drive-By Truckers, who conquered the entire alt-country genre with his stellar 2013 album "Southeastern" and this year's excellent followup, "Something More Than Free." We've been waiting for him to return ever since he packed in a sold-out crowd to the Belly Up two years ago (he skipped us on his last West Coast tour -- grrr), and now we can happily label those Kaaboo dates in our calendar app with heart-eyed emojis.
Aside from some big-name music performers, people who love to laugh are in store for some good times at Kaaboo this year too. Janeane Garofolo is scheduled to bring her iconic standup to the festival, and Rachel Bloom -- known for her incendiary YouTube videos -- will roll through as well. Last year's lineup featured such comedians as Joel McHale, Tig Notaro, Tim Meadows, and Lewis Black.
Even if the aforementioned acts were the only ones involved, we'd still be stoked -- but if last year's Kaaboo Del Mar is any indication, there's so a lot more to come. Be sure to keep your eyes peeled to SoundDiego.com for all the future lineup announcements.
Three-day passes for the festival range from $229 for general admission to $2,499 for VIP access. For tickets and info, visit kaaboodelmar.com.
Kaaboo Del Mar 2016 Lineup (to-date):
Jack Johnson
The Avett Brothers
Goo Goo Dolls
Gavin DeGraw
Andrew McMahon In the Wilderness
The Green
Janeane Garofolo
Rachel Bloom