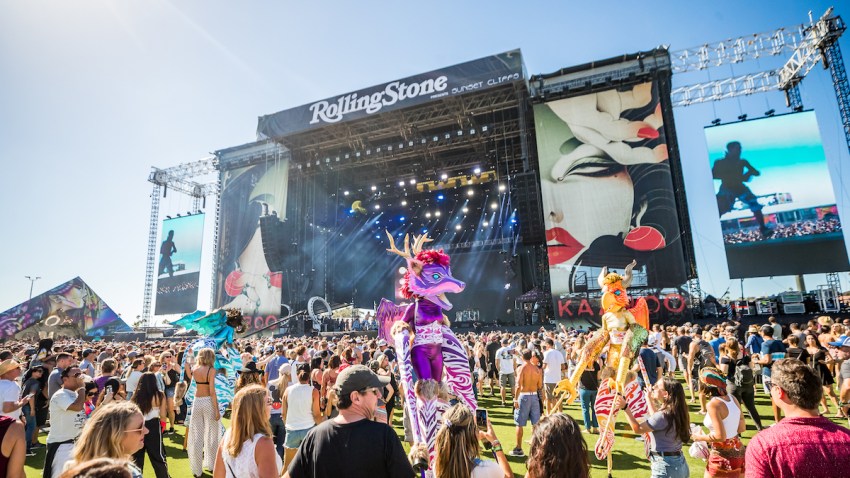 Kaaboo is launching something good for this year's Del Mar festival.
Starting Monday, July 15, at 7 a.m., and running through Wednesday, July 17, at 11:59 p.m., military members will have access to heavily discounted tickets, courtesy of United Services Automobile Association (USAA), the "Official Bank and Military Appreciation Partner of Kaaboo Del Mar."
This will be the first time the discount has been implemented, and pricing breaks down as follows:
Single Day Ticket: $95 ($34 discount from regular price)
3-Day Festival Ticket: $179 ($160 discount from regular price)
Single Day HANG5 (VIP) Ticket: $265 ($94 discount from regular price)
3-Day HANG5 (VIP) Ticket: $676 ($243 discount from regular price)
Access to the military discount will be available via military IDs and the GovX platform, and even when the 3-day pre-sale window is closed, USAA will continue offering discounted tickets for former and current members of the military. Keep in mind, those discounts won't be quite as generous.
Once at Kaaboo, members and family can check out the USAA House, which will feature an enhanced festival experience, thanks to the unique experiences and programming created by USAA.
Kaaboo Del Mar is scheduled for Sept. 13-15. The USAA military discount pre-sale runs July 15-17. Purchase tickets here.
Rutger Ansley Rosenborg is an editor and digital marketer at NBC's SoundDiego. Find out more here.