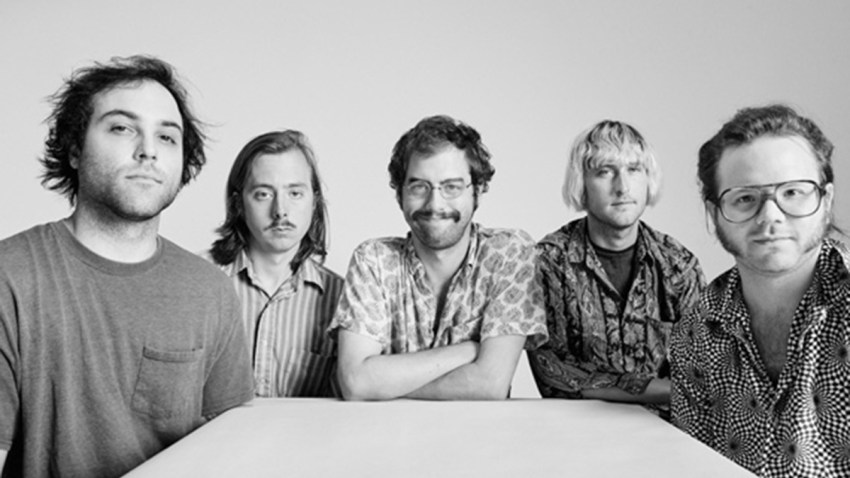 With a name like Mild High Club, you better bust out some infinitely listenable musical transcendence on the reg -- and luckily, Alexander Brettin (who writes/records under the MHC moniker and tours with a full band) delivers just that.
Wading through an Olympic-sized pool of head-spinning psychedelia, anything-goes experimental-pop and bong-resin-crusted synth odes, Brettin (who released his debut album "Timeline" via famed hip-hop label Stones Throw Records in 2015) returns on Aug. 26 with "Skiptracing," an even stronger and arguably more cohesive effort that can easily occupy record collection shelf space next to the Beatles, Tame Impala, Unknown Mortal Orchestra and maybe even Steely Dan.
It's a toss-up, honestly. Mild High Club do so many things so well that it's not hard to put the tunes in a genre-twisting playlist. On the impressive new album, there's a soulful groove to several tracks, plenty of hazy synths, a bit of arty jazz, loads of Brettin's slow-drip vocals, manic fuzz-bomb guitar solos and songs that just effortlessly float through time and space.
It's also invariably smooth, which is why that Steely Dan reference up there isn't all that out of place. The weirdness, though, starts to make perfect sense when you realize that Brettin's played live or onstage with acts like Wire, Mac DeMarco, Mikal Cronin and Ariel Pink. When Brettin talked to Renko Heuer during an interview for Lodown Magazine last year, he explained his influences.
"The first album I got from my parents was 'Sgt. Pepper,' and for the longest time I thought it was a children's album, so there's that. I also heard a fair amount of Steely Dan as a child, Pink Floyd, Sade, which at the time I wasn't into but now she's dope."
I love being right. So there you have it: Mild High Club puffs up psych-pop with enough voltage to keep the party moving along -- but never too quickly and never too jarring. It's a smooth ride, but still just a tad wild enough to keep things interesting.
Mild High Club headline Soda Bar on Aug. 31, with the Lulls and Heavy Hawaii opening. Tickets are available online here.

Dustin Lothspeich books The Merrow; plays in Diamond Lakes and Boy King; and runs the music-equipment-worshipping blog Gear and Loathing in San Diego. Follow his updates on Twitter or contact him directly.