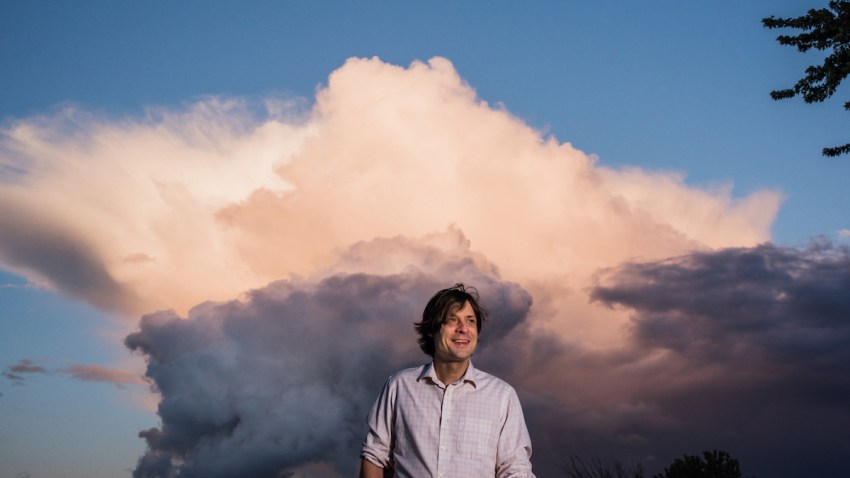 Although the idea of the tortured artist toiling away in solitude has largely fizzled out and faded away, strayed from longheld historical assumptions about what makes a good artist, some unknowing hold-outs remain.
For six years, pop composer John Maus was, for all intents and purposes, holed up in a cabin in the woods with little to no social interaction, perfecting his bewitching 2017 album "Screen Memories."
"It took all the emotion I could muster -- for the better part of six years being alone in a small house in a small town. The record suffers from the lack of that, the lack of social interaction. But every molecule of energy, every fiber of conceivable energy I had went into that," Maus told me over the phone earlier this month.
With no time card to punch, Maus would work 13, 14 -- sometimes even 15 -- hours straight on this "meditation on the part of the last mortals" for "those of us who will not go up into the cloud, those of us who would put do not disturb signs on our tombstones," he said.
While "Screen Memories" painstakingly channels Maus' preoccupations with "this technocratic Silicon Valley, this new dawn, this cell phone commercial thing with cyborgs," he's well aware that it might all be -- and, in fact, probably is -- all for naught.
"I'm lucky anybody even still gives a crap. It felt like two minutes to me, man. I don't understand," he said.
But for those who do still give a crap, Maus has offered up this album to re-instill some understanding, some "patient thought, boldness and care" in the face of overwhelming inhumanity.
"That's how I would change everything [because] ... the accuser wins, the accuser wins the day. Inhumanity wins every time," he said.
For Maus, who holds a master's degree in philosophy from the European Graduate School in Switzerland and a doctorate in political philosophy from the University of Hawaii, the power structures that make that inhumanity possible reveal themselves everywhere.
"It becomes a theoretical question, a philosophical question. Music theory is one abstraction along with the others. I've looked under every rock and there's no simple recipe to make it happen. Whether it's the music department or humanities, there's some sort of discipline of language around it. It becomes a political question, it becomes a philosophical question ... aesthetics, music, art, art in the abstract. In my dissertation, I made a point of using music in a chapter through which the mechanisms of power have shifted in the last 60 years -- to examine many of the ways that this is the case ... It's more diffused and more molecular, less bound to any grand story of logic. It's fragmented and molecular. It's the first time I know in the history of the world where the matter of sound happens at the electron [i.e., electronic music] ... And to some extent, it is always a mirror of power. The way music is constructed formally seems to correspond with ideological impulses of that moment," Maus said.
While Maus has long been known for advocating truth in music as a way to resist cultural and political inhumanity, what he's really advocating for is music that transcends itself and its contextual restraints, an industry that nurtures that transcendence and a pattern of consumption that's as nuanced as it is individualized and reflective.
"I wish it wasn't simple as this; it was this hubris of mine. I'm apologizing for the sort of images that this word [truth] might seem to invoke. The truth content of any work, I suppose, is the extent to which it accomplishes something else than what it is -- all these sort of little nuggets ... music and art, there's eruptions that would seem to transcend place and time. I can listen to something from the early Renaissance, and as alien as that whole situation is to every fiber of my whole being, it necessitates a reflective judgment as opposed to a determinate one. Popular music criticism has this at-hand genre and at-hand comparison, then it moves on to the next thing. If something remarkable is happening in the work, that's what people should write about, not the application of some at-hand label maker," he said.
John Maus headlines Belly Up on Monday, Jan. 29. Get tickets here.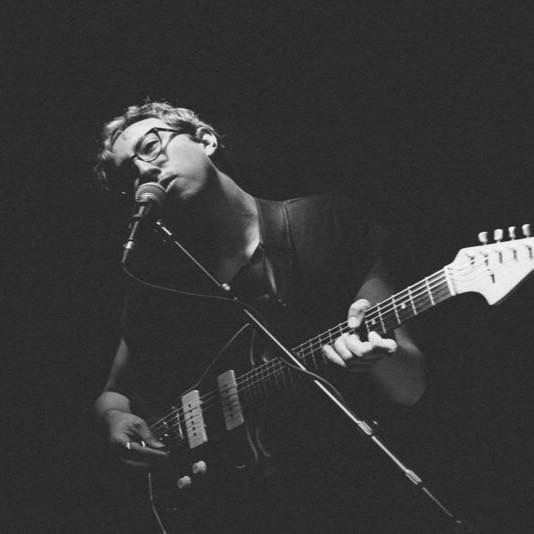 Rutger Rosenborg was almost a Stanford poet-neuroscientist before he formed Ed Ghost Tucker. Whoops. He now fronts the Lulls and makes music on his own when he's not writing. Follow his updates on Instagram and Twitter (@RArosenborg), add him on Facebook or contact him directly.