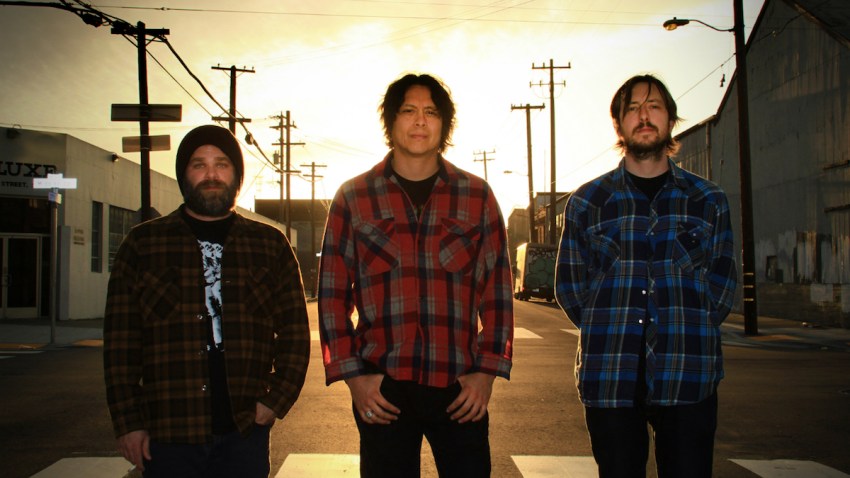 It makes me so proud of our thriving music scene when we're in the middle of December and both
Casbah
and Soda Bar sell out in advance on the same night. I know they're small venues and together don't even add up to the capacity of the
Belly Up
, for example, but when artists like Roosevelt and JMSN are both sold out, it speaks to fans still being in the know, seeking out new artists and supporting them -- and that couldn't make me happier. Besides those two, you have the Regrettes, a delightful act playing the Alt Nation Advanced Placement Tour at the House of Blues (having graduated from their last show there in the Voodoo Room), our local psych rock legends Earthless at the
Belly Up
and Ambassadors of Soul keeping it cool at Panama 66.
Sunday, Dec. 16:
JMSN, August 08 @ Casbah (sold out)
Roosevelt, Loyal @ Soda Bar (sold out)
Advanced Placement Tour featuring the Regrettes, Welles, Micky James @ Voodoo Room, House of Blues San Diego
Earthless featuring Mad Alchemy Light Show, Volcano @ Belly Up
Ambassadors of Soul @ Panama 66
Breakthru Entertainment @ House of Blues
Anuhea, Mahi, Alex Sparrow, Justin Young @ Music Box
No Zodiac, Peach in Terror, Immoral, Victimized, Legions, Iron Curtain, Palace of Mourning @ Soma
House of Blues Gospel Brunch @ House of Blues (11 a.m.)
Holiday Groove with Allison, Leonard, Peter & Friends @ Dizzy's
A Very Beary Holiday Fundraiser @ Bar Pink (6 p.m.)
Rat Sabbath with DJ Ratty @ Bar Pink (10 p.m.)
The Nutcracker @ Civic Theatre
San Diego Gay Men's Chorus: Jingle @ Balboa Theatre
Louda y Los Bad Hombres, the Visiters, Nite Lapse @ Bancroft Bar
PADC Nutcracker Ballet @ California Center for the Arts, Escondido
Mark Twain's "A Christmas Carol" @ California Center for the Arts, Escondido
CYO presents "A Winter Concert" @ California Center for the Arts, Escondido
Die Young, Worthiest Sons, Billy the Kid, Dumah, xReignx @ Che Cafe
Children's Holiday Magic @ Martini's Above Fourth (5:30 p.m.)
Scattered Guts, Corpsemaker, Nerve Exposure, Kanok @ Tower Bar
In Concert Christmas Show @ The Merrow
The Playground: Sunday Night Dance Party @ The Merrow
Spectrum: A Diverse Dance Party @ Blonde
Swellular @ Kava Lounge
Reggae Sunday @ U-31
Uptown Top Ranking @ The Office
Psydecar @ Humphreys Backstage Live (7 p.m.)
Reggae Sunday @ Spin
Rosemary Bystrak is the publicist for the Casbah and writes about the San Diego music scene, events and general musings about life in San Diego on San Diego: Dialed In. Follow her updates on Twitter or contact her directly.