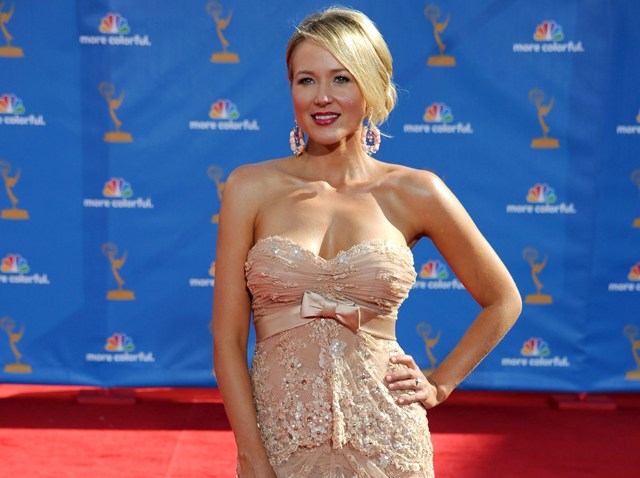 Backed only by a guitar -- and reminiscent of her early days at Inner Change Coffeehouse in Pacific Beach -- former San Diego resident Jewel performed Sunday night on NBC's Emmy Awards during the show's in-memoriam segment.
Singing an unrecorded song, "The Shape of You," Jewel revealed during the red carpet/Emmy pre-show that "it's a song I wrote for a friend of mine who passed away. It's really a personal song ... I was amazed that the Emmys were willing to let me sing an unknown song."

A challenging song for Jewel to perform (as professed during the pre-show), the touching tribute was backed by a montage of stars who recently passed, including Dennis Hopper, Dixie Carter, Lena Horne, Lynn Redgrave, Rue McClanahan, Jimmy Dean and Gary Coleman.

Also recently announced: Jewel (and Colbie Caillat) will perform at the San Diego Padres' first Western Metal Concert Series on Nov. 5, 2010, at Petco Park. Tickets go on sale on Tuesday to Padres season ticket-holders and Thursday to the general public at (619) 795-5555 and www.padres.com.