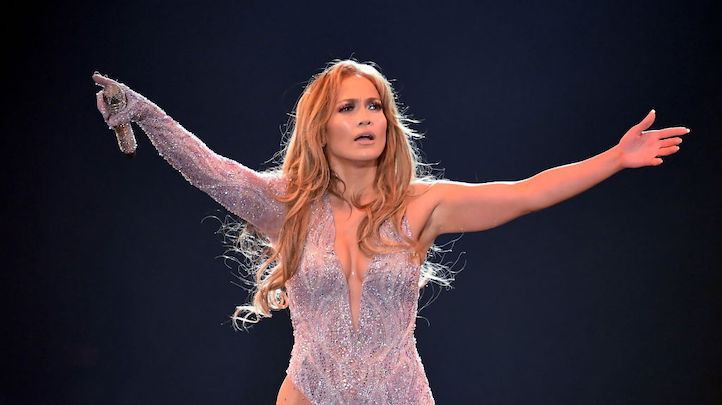 My high school boyfriend's sister was an amazing dancer. She auditioned and was hired for a little sketch comedy show called "In Living Color." Life got in the way, and she ended up having to quit the show, but another dancer on the show, Jennifer Lopez, would continue an upward career trajectory with a lifetime of dedication and hard work, and perhaps some luck of being in the right place at the right time, too. And whether you love pop and dance music or not, there's no denying that there are few superstars bigger than J-Lo, and tonight she makes a long awaited appearance in San Diego at Pechanga Arena. Expect lots of lights, lazers, costume changes, dancers and general fabulosity as the tour celebrates her 50th birthday. Around town, Kid Congo & the Pink Monkey Birds return to the Casbah, Boulder's progressive metal act Source play Soda Bar and our pals Julia Sage & the Bad Hombres return for a Monday night at Bar Pink.
Monday, June 10:
Jennifer Lopez, the Lab, Swing Latino, Briar Nolet @ Pechanga Arena
Kid Congo & the Pink Monkey Birds, Slim Cessna's Auto Club @ Casbah
Source, Of Ennui, Electro Magnetic @ Soda Bar
Corralejo presents Julia Sage & the Bad Hombres @ Bar Pink
Motown on Mondays @ The Office
Electric Waste Band @ Winston's
Makossa Mondays with DJ Tah Rei @ Seven Grand
Restraint Fetish Party at Blue Monday: Dark '80s Night with DJs Camilla Robina & Aaron Wallace @ Blonde
Fuzzy Rankins @ Humphreys Backstage Live
Coast 2 Coast Live Artist Showcase with $50,000 Prize @ Til-Two Club
Carol Curtis @ Martinis Above Fourth
Strictly Acoustic @ Navajo Live
Electric Relaxation: Chill '90s Hip-Hop and Board Games @ Whistle Stop
Wheels of the Industry @ Live Wire
Open Mic @ Lestat's
Game Night @ Henry's Pub
31 Flavors @ U-31
Rosemary Bystrak is the publicist for the Casbah and writes about the San Diego music scene, events and general musings about life in San Diego on San Diego: Dialed In. Follow her updates on Twitter or contact her directly.