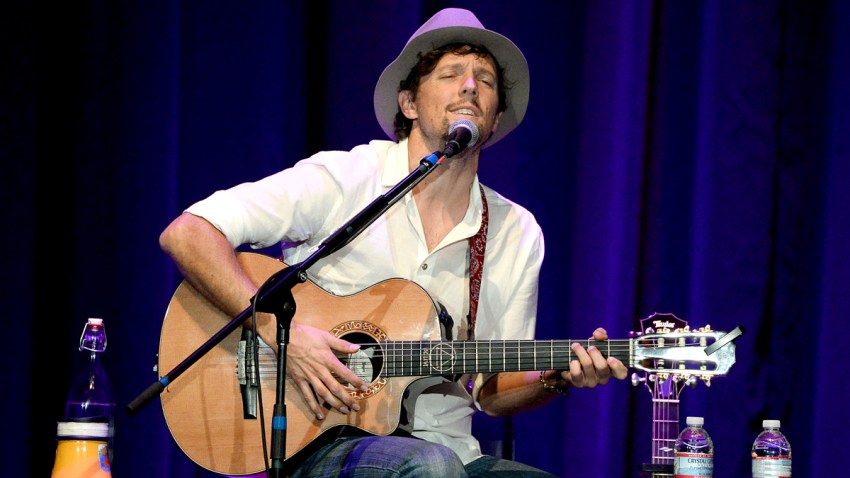 A lot can happen in 15 years -- just ask Jason Mraz.
For those who may not know, the San Diego singer/songwriter who made his way up the music industry totem pole with such pop-candy classics as "The Remedy (I Won't Worry)" and "I'm Yours" actually got his start by playing an unassuming Ocean Beach coffee shop called Java Joe's (which also hosted Jewel in the early days) twice a week for about three years around the turn of the century.
Soon thereafter, major labels would start a bidding war and snatch the Mraz man up, but not before he released his only independent record, "Live at Java Joe's," in 2001. It would be made available on iTunes seven years later under the name, "Jason Mraz: Live & Acoustic 2001."
Of course, we all know he went on to much bigger and better things, but even after winning two Grammys, selling millions of records, receiving his very own Jason Mraz Day in San Diego from Mayor Kevin Faulconer (Aug. 19) and starting his own charitable foundation (the Jason Mraz Foundation, naturally), he still hasn't forgotten his roots. On Jan. 29, 2016, Mraz stepped away from the bright lights of amphitheaters and back onto that cramped Java Joe's stage -- albeit now in its new location in Normal Heights rather than in OB.
On Facebook before the small, incredible packed show, he wrote this message: "15 years ago tonight, Toca [Rivera, percussionist] and I recorded our 'Live & Acoustic' album at Java Joe's. There's no better way to celebrate than by revisiting the music in our favorite place. Thanks for tuning in."
A livestream commenced and anyone who tuned in would see Mraz (wearing a backwards baseball hat) with an acoustic guitar and the sunglasses-clad Rivera on his various percussion instruments play songs off their 2001 live album (and others) such as "Common Pleasure" and "0% Interest."
Fans took to his page to leave thousands of comments, commending him on the performance and the unexpected return to the coffeeshop.
Dawn B. wrote: "This has been one of the most amazing things I've ever been a part of. Thank you, Internet. Thank you, Jason. 'Live at Java Joe's' was where I met you, and fell in love with you and Toca, together. Thank you for doing this for us tonight. All our good wishes are with you. P.S. I danced with my boy, my fiance, to our song when you sang it tonight. In our living room, it was like I could feel my wedding dress swoosh as you sang."
It sounds like Mraz wasn't the only one basking in the nostalgia of years gone by. One can only hope we'll see another special anniversary show by Mraz and Toca at Java Joe's in another 15 years -- but until then, check out YouTube for video highlights from the first one.

Dustin Lothspeich plays in Old Tiger, Diamond Lakes and Boy King. Follow his updates on Twitter or contact him directly.