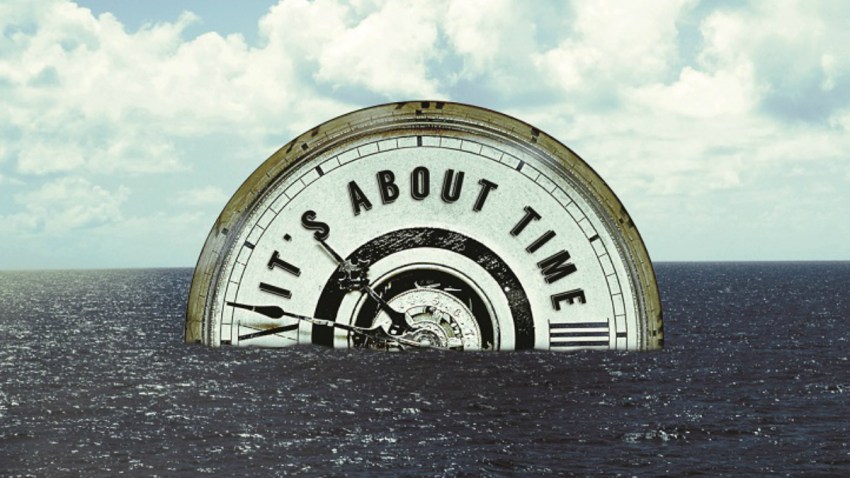 The Ira B. Liss Big Band Jazz Machine has been pumping up the Southern California scene since 1979, and "It's About Time" features this large orchestra filled with top-flight soloists mining similar territory as that pioneered by the Maynard Ferguson and Buddy Rich big bands.
Opening with "Perdido," the band creates tension through the use of pedal points and releases it with a glorious, full-blown swing. David Catel De Oro rips through the changes with a brawny tenor solo, followed by David Murray's burning trombone essay.
Big band music is essentially an arranger's art form, and "It's About Time" features several excellent ones, especially Chris Brayman, and Mike Crotty, who charted "American Gothic," a rock feel piece that gets serious resuscitation from amazing horn voicing and a killer Steve Steinberg tenor solo.
Guest guitarist Dean Brown climbs aboard for a big band look at Wes Montgomery's "Four on Six," logging in a bluesy treatise that kind of pales next to the saxophone soli arranged by Alan Baylock. Brown, though, contributes an absolutely stunning cadenza to close it out, quoting "My One and Only Love," for good measure.
Guest saxophonist Eric Marienthal ramps up the excitement quotient on "Sally O," though Steve and Ella Steinberg give him a run for the money on the excellent "The Epitome of the Ballad."
Gilbert Castellanos joins the band for a loose, freer reading of "Softly As In A Morning Sunrise," than one might expect, arranged by Baylock and amped to the highest degree by the trumpet master.
There's some really terrific music going down on "It's About Time," but I'm ambivalent about the sound of electric bass in jazz. Don't get me wrong, Lance Jeppesen is a really solid player, but I'd still rather be hearing an upright.
The Big Band Jazz Machine has some gigs coming up this summer featuring jazz icon Bob Mintzer. I'll keep you posted.

Robert Bush is a freelance jazz writer who has been exploring the San Diego improvised music scene for more than 30 years.