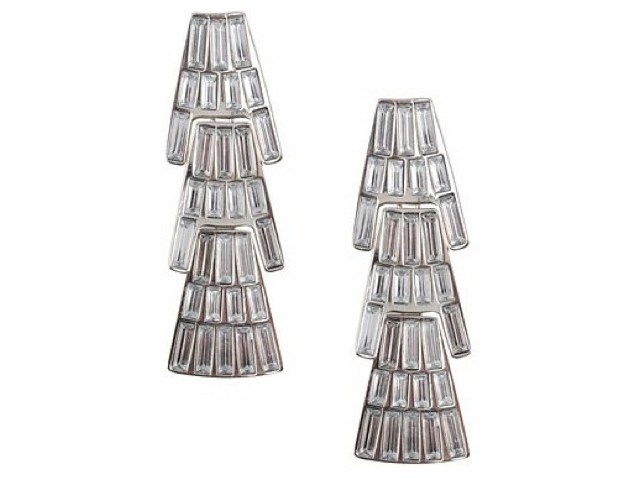 FASHION PYRAMID: Egyptian style elements are creeping into the fashion scene, but you don't have to have a pharaoh's bounty to get on board. The Egyptian Jeweled Plate earrings at Forever 21 have the subtle, angular style of Egyptian jewelry with a little bit of sparkle and an even tinier price tag ($8).

TURKISH DELIGHT: A harem, in today's terms, generally refers to a group of ladies flocking around a single guy. With the Silence & Noise Harem Pant from Urban Outfitters ($58), however, the tables may just start to turn. Unique, flowy harem pants are showing up as an easy transitional item for day and night. Pair with a loose, belted shell and booties during the day, or heels and a slim, shiny tank for night.

EURO SEEIN': Whether you watch Gossip Girl for the fashion or the drama, you won't be disappointed by Anna Sui's interpretation of the ladies' style. Right now at Target in Mission Valley you can pick up pieces from her Gossip Girl line, including "Serena's" European-inspired Seersucker Dress with Lace ($60). This black sheath includes a hip-level belt and delicate layers of woven detailing that will look great on its own or under contrasting layers. Hurry -- they are going fast!

SPECIAL INGREDIENTS: Asian markets have made their place in San Diego's shopping scape, but few have a setup that compares to the Marukai Shopping Center in Kearny Mesa. From elusive Asian cooking ingredients to adorable Japanese imports, the three adjoining stores feature Asian groceries, Asian housewares and Asian everything else, at very reasonable prices. Look here first for eclectic sushi plates and bowls or inspired accent pieces for your home.