Nothing says the holidays are here like leather, pins, jean jackets and a rebellious devil-may-care attitude. If you disagree, then bah humbug to you!
This holiday season, Romantic Rock and Sailor Jerry are teaming up to bring a star-studded and stud-studded San Diego holiday art show to Circus Maximus (1161 Garnet Ave.) in Pacific Beach. Punk Rock & Paintbrushes will feature art from some of Southern California's most successful punk rockers, including Matt Skiba -- yes, you read that right -- of Alkaline Trio and (most recently) Blink-182, Jason Cruz of Strung Out, Warren Fitzgerald of the Vandals, Ernie Longoria of Sprung Monkey and the nicest, most badass drummer alive, Damon De La Paz of Fenix TX.
While we're lucky that most of these bands are native to Southern California, we're even more lucky that Sprung Monkey's Longoria, Fenix TX's De La Paz and, of course, Blink-182, all call San Diego home.
Sure, these guys (ahem, how about some ladies next time, amirite?) might be known for the raw energy of their live sets, coupling the right amount of angst with the right amount of breakneck speed, but here's an opportunity to experience another side of their creative personas. See the more intimate, introspective and meditative angle of punk rock through its visual manifestations.
"There will definitely be art -- I'll have originals and some prints for sale. Some paintings, some drawings, I actually sold one last time, which was surprising. It'll be my second time doing this show, and my third art show in general," De La Paz said.
Blairly Legal will DJ the festive event, which goes down on Saturday, Dec. 3, from 7-11 p.m. And guess what the best part is? It's all FREE.
"It'll be fun … I had a great time at the last show, meeting the other guys and seeing their art … Really good stuff," De La Paz added.
For more info visit RomanticRock.net, and follow @RomanticRock and @CircusMaximusPB on social media. Also, tune in to 91x on Sunday, Nov. 27 to hear an interview with Emily Nielsen, who organizes the whole shebang.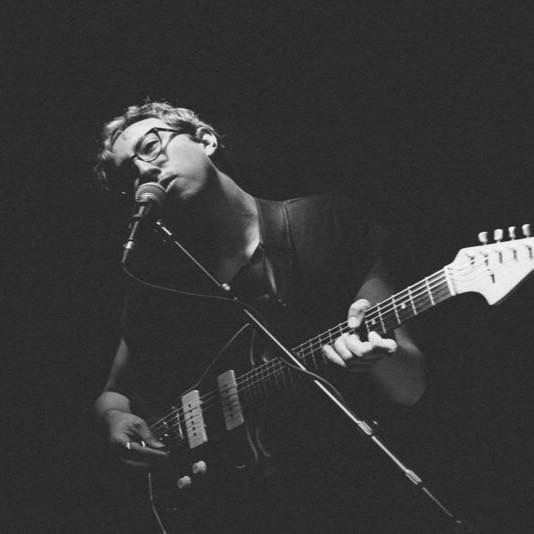 Rutger Rosenborg was almost a Stanford neuroscientist before he formed Ed Ghost Tucker. He now plays in the Lulls and makes music on his own when he's not writing. Follow his updates on Facebook or contact him directly.