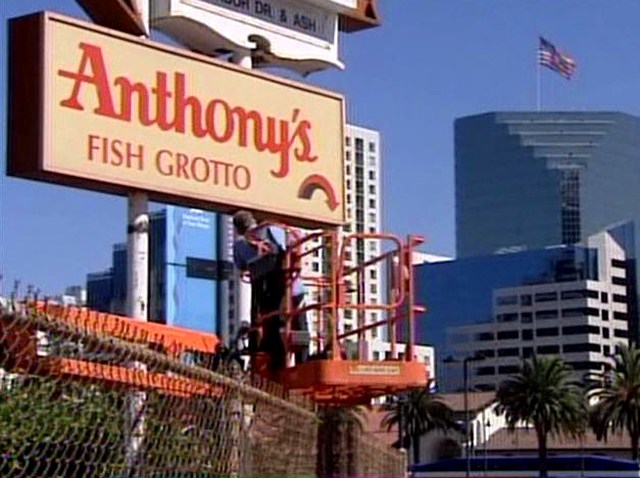 A San Diego icon is gone.
The Anthony's Fish Grotto and Star of the Sea Room sign was taken down Wednesday.
The Port of San Diego dismantled the sign that hung outside the waterfront restaurant for more than 60 years. It directed people off Pacific Highway to Anthony's and the Star of India.
The port will now wash the sign, cut it into parts and deliver it to the Historical Society.
"They're looking for any kind of electricians or people that can help to restore it because they really want to display it," C.J. Lucke with the Port Commission said.
The sign was moved to make way for the Lane Field development project. A developer is now looking for financing to build two hotels and shops on the old Lane Field site.