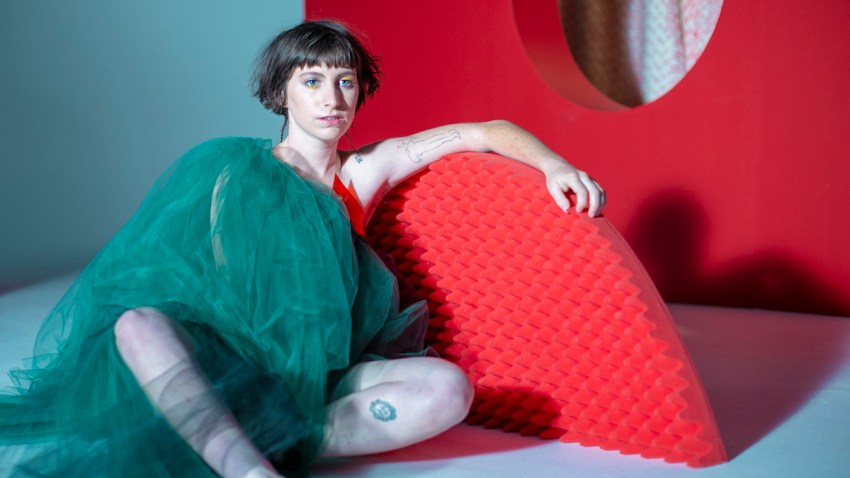 All Jilian Medford needed to bloom was a room of her own and a handful of honesty. The woman behind indie pop project Ian Sweet spent 2017 capturing her personal experiences -- "not sugar coating them this time" -- and pouring them into songs.
"Crush Crusher," her second full-length album, was born in the quiet of her L.A. room, away from the New York chaos that had distracted her before, Medford said.
"When I moved to LA, I realized I needed a quiet space to clear my head and be surrounded by nature and a little bit of seclusion from the rest of the world," she added.
By spending time on her own, Ian Sweet produced ten tracks packed with melancholia and angst, with memories and lessons learned. The songs all channel '90s nostalgia, reminding listeners that Dolores O'Riordan and Hope Sandoval will probably never stop being relevant.
Despite the nostalgia it evokes, "Crush Crusher" represents a big shift in Ian Sweet's career. Before the album came out earlier this year, Medford said goodbye to the band members that had accompanied her on her debut record. And that, she said, is what allowed her to really get in touch with her emotions and to be so genuine in her work.
"I wanted to be in control of the music again and get back on why I decided to start this project. So, I decided to do this album on my own," Medford said. "It's been a trying experience, but [it's been] really special to be able to trust myself again and be in control of the music and the way I put it out in the world."
The experience also allowed her to mature, according to her, and the music reflects that. It's raw, truthful and open -- just like her lyrics.
"I forgot myself in you, you, you," Medford sings on "Hidden," reminiscing about the time she spent losing herself in a codependent relationship, leaving pieces of herself behind. A mistake she'll hardly forget, she said.
With "Crush Crusher," Ian Sweet redefines herself by coming out of her shell. Now, she knows the type of artist she wants to be.
"With this tour I realized people find comfort in others' personal experiences," she said. "People do relate. So, I wanted to make this record as personal as possible and see what sticks."
She's succeeded.
Ian Sweet headlines Soda Bar on Tuesday, Nov. 20. Get tickets here.
Ombretta Di Dio is a story producer at NBC San Diego and a stand-up comedian from Italy. Contact her here.