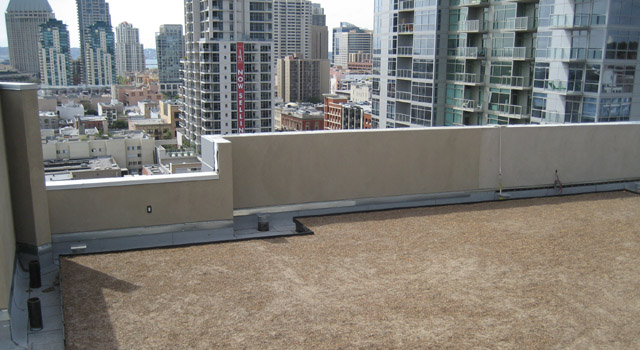 One downtown boutique hotel, set to open its doors August 1, is marketing itself as the first eco-friendly hotel in San Diego.
Hotel Indigo is expecting to have LEED certification by the time they officially open on August 1. If the certification goes through, Hotel Indigo will be San Diego's first green, LEED-certified hotel. LEED is a part of the U.S. Green Building Council (USGBC) and stands for Leadership is Energy and Environmental Design.
Some of the aspects that Indigo Hotel claims makes them unique and environmentally friendly include:
Green roofs with native species of plants and shrubbery to help reduce heating and air conditioning costs and filter storm water runoff. These plants also require less water, reducing water consumption for landscaping.
On-site recycling and a composting program on the roof, along with a waste management program to divert trash from city landfills.
Reserved/preferred parking and discounts for guests and employees who drive fuel-efficient cars.
Hotel Indigo is located just a block away from PETCO Park and less than a mile from the Convention Center at 950 Island Avenue. The 12-story, 210-room hotel will feature a rooftop terrace with a reflection pool, fire pits and more. An added bonus for pet lovers: no added fees for bringing along your furry family member.
The goal of this new hotel is to provide "an intimate and unique guest experience," said Janis Cannon, Vice President of Hotel Indigo global brand management. Hotel Indigo has more than two dozen hotels open world-wide and is owned by the Intercontinental Hotels Group (IHG). You can make reservations now on their website.