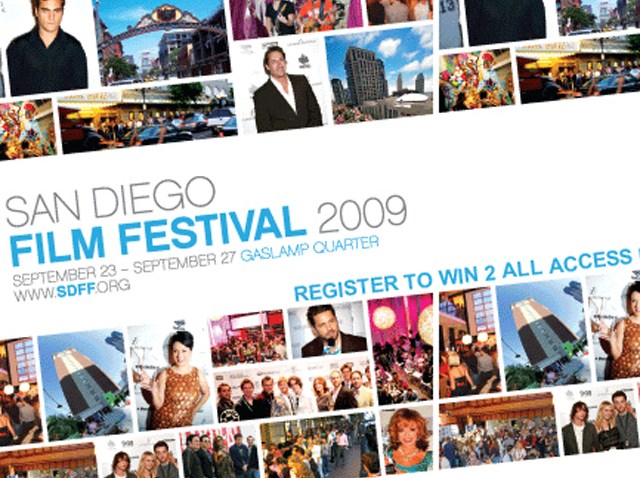 Director Jon Gunn is mingling by the cabanas at the Se Hotel pool lounge. It's opening night of the five-day San Diego Film Festival, and Gunn's movie "Like Dandelion Dust" just opened the festival to raves.
---
Check Out Our Complete Coverage on the San Diego Film Festival
---

Casually, I approach Gunn ("My Date With Drew," "Mercy Streets") and ask him about his visit to San Diego. Turns out he was born in Balboa Naval Hospital and spent parts of his childhood in La Mesa and Lemon Grove.

His take on the SDFF: "It's small and when you're here, you feel like part of a family. We feel very welcomed."

That sentiment is echoed by actor Barry Pepper, who played Roger Maris in "61*" and is one of the central characters in "Like Dandelion Dust." Pepper also has a local connection: He lived with his father in Coronado 15 years ago while he helped his dad get a boat ready for a Hawaii crossing.

The small, intimate feeling of the SDFF is exemplified by the very fact the director and lead actor are hanging out with the public and mingling at the opening night after-party.

Festival executive director Robin Laatz believes one of the best components of the event is the Q&A session with movie principals after each viewing. She's right.

After the final credits of "Like Dandelion Dust," the Gaslamp Theater lights went on, and Gunn, Pepper, other actors, a screenwriter and two producers took questions from the audience. People asked about the movie's setting, the plot and about choosing the actors to play the characters.

Call me a nerdy film buff, but I am riveted. We learn, for instance, that the scene where Pepper is bitten on the nose by a dog was an actual bite. Gunn quips that he can't take credit for directing the dog.

Thursday night's SDFF focus is Local Love, meaning all the movies shown will be made by local filmmakers or were shot in San Diego.

The after-party is at Lucky D's. Bring your questions.
Ron Donoho is a regular contributor to NBCSandiego.com, editorial director of "Pacific SD" magazine and a contributing editor to sandiego.com. His Web site (sandiegoDTOWN.com) is dedicated to news, sports, culture, happy hours and all things downtown.