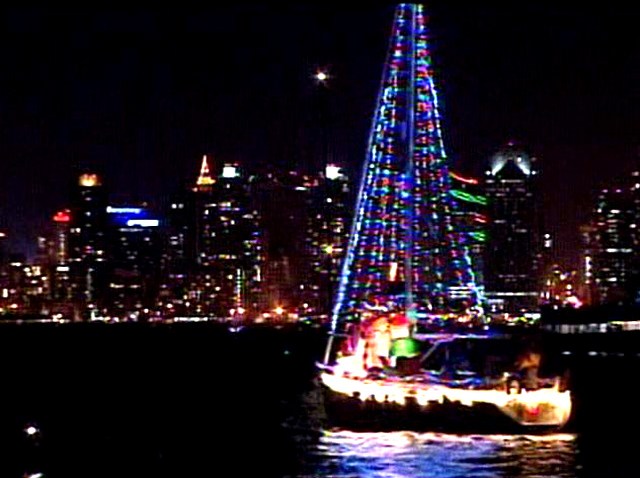 About 80,000 lined the shores of the San Diego bay to watch a procession of nearly 80 yachts and boats ornamented with holiday lights.
The 38th annual San Diego Bay "Parade of Lights" is a San Diego holiday tradition. This year's theme was "Christmas at the Zoo" and trophies were awarded for the best holiday lighting, music, special effects and originality. Among the vessels taking part was the "America," a 139-foot-long schooner owned by America's Cup yachtsman Dennis Conner.
The event will take place once again on Sunday, Dec. 20, according to officials with the Port of San Diego.
The best viewing for the procession is from the Coronado Ferry Landing, Shelter Island, Harbor Island, Embarcadero and Seaport Village.