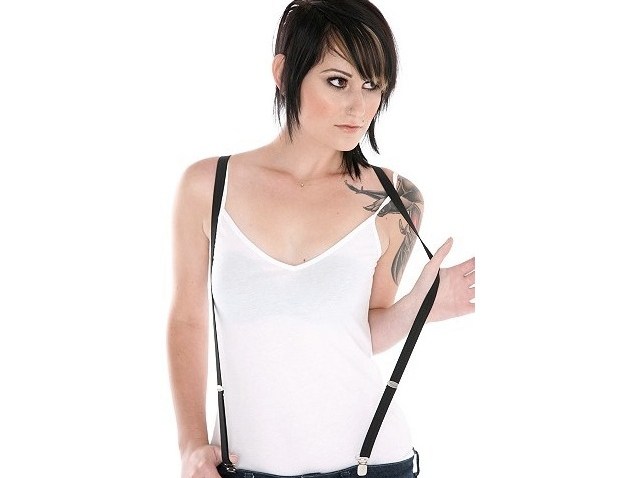 SHOULDER SLING: After perusing some early spring/summer fashion and getting a glimpse at 3.1 Phillip Lim's fall collection at New York Fashion Week, it's becoming clear that suspenders are on the up and up.
Whether they're attached to skirts, pants or shorts, they are giving a shot of girl-next-door to office and casual wear alike. For a polished look, grab the high-waist suspender skirt from Newport News. For something a little sassier, check out the nautical suspender shorts from Bebe.
Of course, you don't have to buy all new clothes to give suspenders a go. Just pick up a skinny black pair from Hot Topic and hike up what you've already got.
GET IT: Suspenders, $8; skirt, $19; shorts, $89. Suspenders, Hot Topic, 1640 Camino Del Rio North, Mission Valley Center; Skirt, Newport News online; Shorts, Bebe, 324 Horton Plaza, Horton Plaza Mall.
Stay connected to what's going on around town by signing up for our daily newsletter.