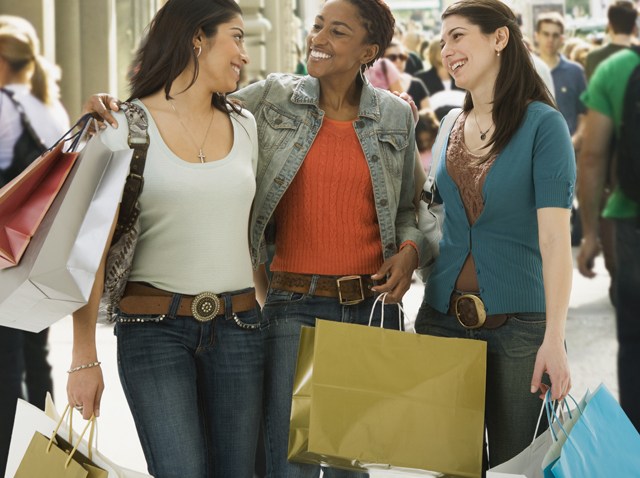 Here's a fantastic excuse to sip wine and shop for diamonds and denim.
The"Dress for Success" charity will benefit from all of the money raised at a holiday shopping event called "Denim and Diamonds" Thursday evening in downtown San Diego. The evening will include cocktails, hors d'oeuvres, raffle prizes and the opportunity to shop for jewelry and jeans at a discounted price.
"Dress for Success" helps disadvantaged women become economically independent by them with providing professional attire, a network of support and the career development tools to help women thrive in work and in life. The organization is known for taking donated suits and giving them to women who are trying to find jobs.
The fundraiser takes place Thursday, November 19th from 5:00pm to 8:00pm at the San Diego County Bar Association at 1333 Seventh Street in San Diego. Admission is $20, and every person is eligible to win a diamond watch.
Dress for Success San Diego says it helps women by "picking up where social service and job readiness programs leave off" – extending a lifeline of programs that help economically disadvantaged women acquire jobs, succeed in the mainstream workplace, build careers and achieve the ultimate goal of an improved quality of life for their families.