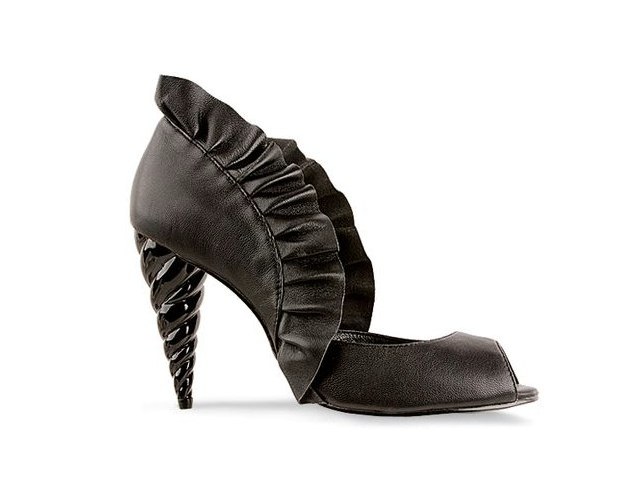 TWISTED: Unicorn horns have often been used as the perfect metaphor for something that's really rare. These days, Jeffrey Campbell is capitalizing on that imagery with his lovely line of twirly heels.
Aptly described as the unicorn heel shoe, the Michelle features an enchanting, twisted platform just below a rich leather footbed and matching ruffle. They come in matte black, black patent and gold, but only the matte black is right here, sitting in La Jolla, just waiting for you to try it on.
If pumps aren't your thing, they also have a tiered ruffle bootie that really gives off that mythical creature vibe.
GET IT: For $170-$199. Serenity Shoes, 864 Prospect Street, La Jolla, (858) 551-8160.