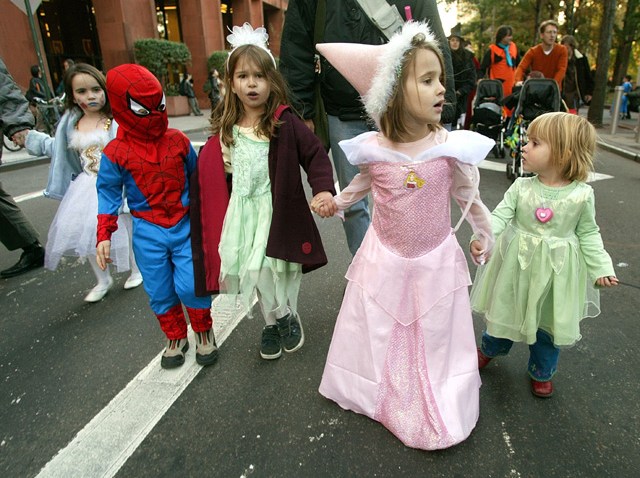 El Cajon Boulevard will be overrun with ghosts and goblins on Saturday.
But don't fear -- it isn't a scene from "Zombieland" but the 2010 edition of the Boulevard BOO! Parade, the increasingly popular Halloween parade and carnival that takes place in the College Area and Rolando neighborhoods of San Diego.
The BOO! Parade will travel east along El Cajon Boulevard, cross College Avenue, and conclude at Rolando Boulevard in the heart of Rolando Village.
Local TV news personality Marianne Kushi is this year's grand marshall of the event, which includes a parade along El Cajon Boulevard, a carnival that takes place after the parade at Clay Park, along with entertainment, food, and a beer garden.
Dress up in your most creative Halloween costume, because there will be costume contests for kids at the carnival. Other entertainments include a seed-spitting contest, face painting, and live entertainment. Also, don't forget to check out the brand-new Haunted Pumpkin Patch at the carnival.
But don't worry, there are also tons of activities exclusively for adults too. Mr. BOO!'s Pub & Grill will be serving BOO! Burgers and your favorite ice cold beverages.
The best part? This fun-filled day is free.