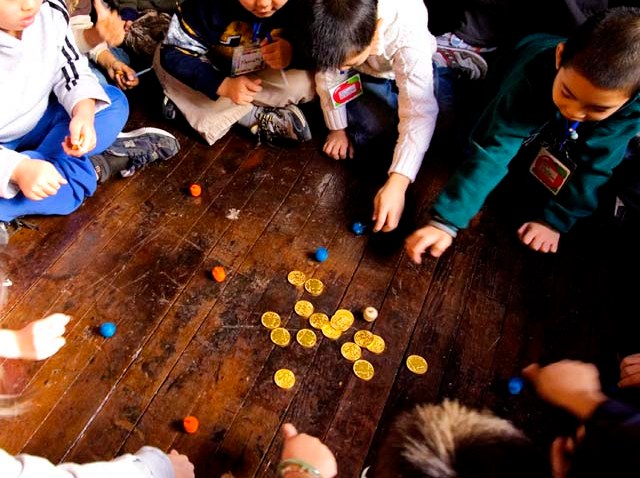 Hanukkah is almost here!
This eight-day Jewish Holiday commemorates the rededication of the Holy Temple in Jerusalem during the Maccabean Revolt of the 2nd century BCE. While the celebration begins at sundown on Friday, Dec. 11, the fun begins much earlier. Grab your loved ones and check out these events!
Date: Dec.5 and Dec. 6
Time: Varies
The
Lawrence Family Jewish Community Center
in
La Jolla
is bringing back it's yearly event, Hanukkah Happening. The event will occur over the course of two days and serve two different populations—grown-ups on Saturday and families on Sunday. Saturday's event is the "peek-a-boo" preview, which features a one-of-a-kind silent auction, wine from Vin Sauvage and catering from
Whole Foods
. Sunday's event features fun for the entire family with a continuation of the auction, crafts, prizes and kosher and dairy food.
Date: Dec. 11 at
Time: 5:00 p.m
Temple Solel
Shabbat Synaplex provides an alternative way to spend Shabbat with the family. This month's activities are Hanukkah inspired and include designing Hanukkah themed art, Hanukkah dinner with menorah lighting, and a teen Shabbat jam. Reservations are required and RSVP and prepayment for dinner is due by Dec. 7.
Date: Dec. 12
Time: 5:30 p.m
Head down to the
Ohr Shalom Synagogue
community for the second night of Hanukkah. Families will enjoy a light dinner, musical entertainment, singing, dancing and the lighting of the second candle. Families are invited to bring their own menorahs.
Date: Dec. 13
Time: 4:00 p.m
Join the
Temple Adat Shalom
community in a family-friendly celebration. Play dreidel games and crafts, light the Menorah, recall Jewish history and sing songs of the festive Hanukkah season. For more information or to RSVP call (858) 451-1200
Date: Dec. 13
Time: 5:30 p.m
Come celebrate Hanukkah with an outdoor candle lighting ceremony, a concert featuring the bands SoulAviv, Manut, the Temple Emanu-El Youth Choir, as well as Latkes and Sufganiyot. Admission costs $5 for temple members and $10 for non-members. For more information call (619) 286-2555
For more information on local happenings visit http://www.jfssd.org.