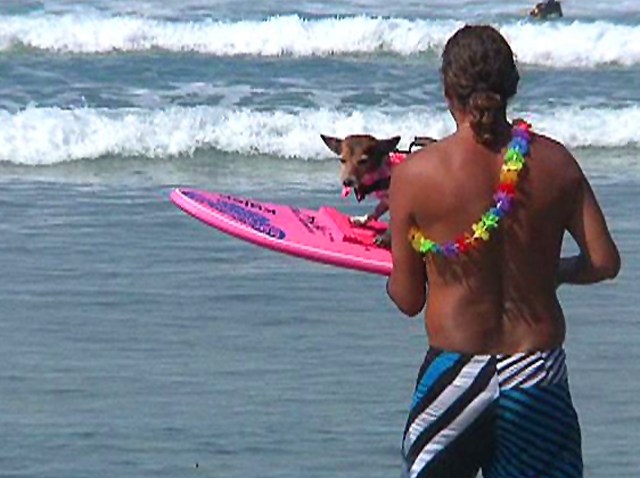 Thousands of fans turned out Sunday to watch the surf dogs of San Diego hit the beach.

The shore was packed with a couple hundred dogs and a couple thousand people, said an event organizer from the Helen Woodward Animal Center. The dogs and their owners began surfing shortly after 9 a.m. at the 4th annual Surf Dog Surf-a-Thon. The surfers rode waves at North Beach, aka Dog Beach, in Del Mar.

It wasn't all about the waves, though. Some pets picked up "pointers from the pros on a beachside agility course," as organizers put it, while still other canines were dressed up for a costume contest.

"I'm Sophie's accessory," said Paula Jacoban, who was wearing a hot pink wig while holding her dog that was outfitted in a pink bikini.

Proceeds from the benefit went to the Del Mar-based animal center. A representative for the center said the event raised $47,000 last year and they expected to eclipse that amount this year.