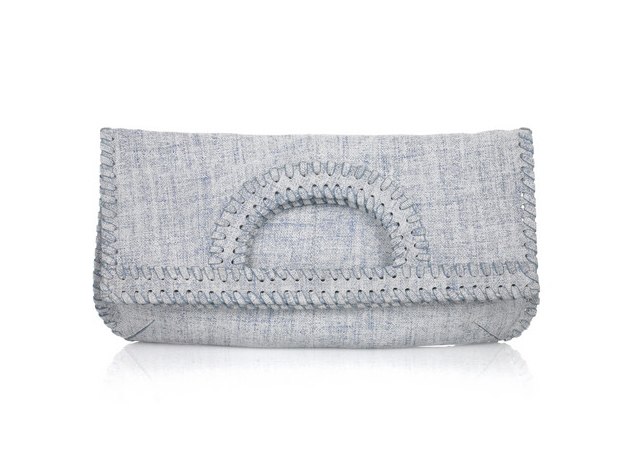 GETTING DISTRESSED: Clutches continue to persist in fashion, and most ladies don't seem to mind. Give your favorite evening carryall an update by picking one up with cool denim cues.
From chambray to darker shades, this season's purses have got their blue jeans on. Of course, today's fashion says that denim purses don't actually have to be made out of the classic cotton material. Some of the most popular versions are leather printed to look like denim material, a tactic that suits this Diane Von Furstenberg fold-over clutch quite well.
To keep within your budget, however, you may want to look for the real thing at places like Gap or Forever 21.
GET IT: For $450 online. Net-A-Porter.