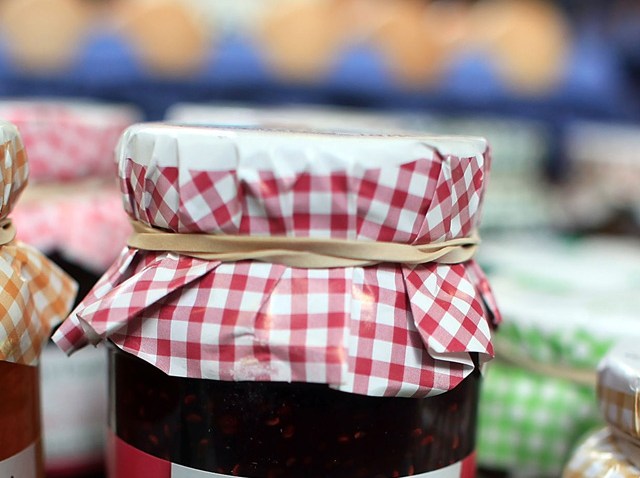 Handcrafted farm-to-table cuisine extends to gourmet gift ideas this holiday season.
Using only local and fresh ingredients, Chef Ryan Johnston from Whisknladle showcases how-to-make handcrafted holiday gifts through jarring everything from various preserves, jams, cookies, simple syrups and more creating the perfect gesture this holiday season.
Ryan presents the how-do steps in handcrafted your own Mulled Cranberry Apple Compote, Shortbread Cookies and Spiced Simple Syrup.
Mulled Cranberry Apple Compote
Ingredients:
12 oz cranberries
3 apples, cored, peeled, diced
2 ½ cups sugar
2 Tbs lemon Juice
½ c water
Pinch of salt
Mulling Spices in cheesecloth: 2 cinnamon sticks, 2 star anise, 6 cloves, 3 Allspice, peel of 1.2 orange, Peel of ½ lemon
Equipment: Induction Burner, medium stainless pot, spatula, all ingredients in pot to cook, all ingredients spread out for shot, final product in Mason jar

Shortbread Cookies
Ingredients:
1 cup AP flour
¼ cup sugar
¼ tsp salt
4 oz butter, cold, diced
Equipment: Stainless bowl w/ dry measured out, whisk, paring knife, fork, 9 inch spring form pan with dough in it, finished product packaged

Spiced Simple Syrup
Ingredients:
3 cups sugar
3 cups water
1 vanilla bean scraped
2 star Anise
2 cinnamon sticks
Equipment: Induction Burner, medium stainless pot with all ingredients, finished product in bottle