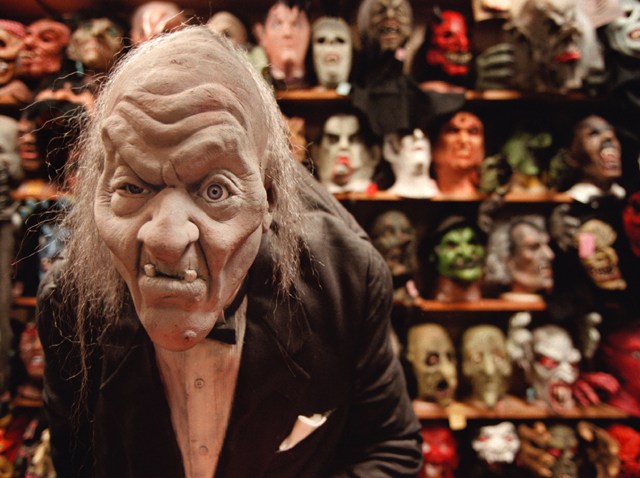 As we prepare for All Hallow's Eve, San Diego transforms into Southern California's Mecca for Halloween stores.
As we drive around town, we can spot "Halloween Superstore" signs in black and orange, reminding us that our sweet summer is over, and it'll be any minute when the trick-or-treaters start popping up.
To avoid sitting at home October 31 because you didn't know where to buy a costume, here are a few ideas to help guide you to the right Halloween stores around town, so you make that smooth transition into the ghoulish holiday.
Spirit Halloween Stores:
With over 15 chain stores stretching from North County to South Bay, Spirit is easily the most accessible Halloween superstore in the county. Ranging from popular movies characters to traditional horror icons, the store offers a variety of costumes and is a great place for accessories. Where else would you find those vampire fangs you've always wanted? Popular store locations include Grossmont Center, Mission Valley, and Horton Plaza.
Buffalo Breath Costumes:
Planning on entering a costume contest and coming out victorious? Buffalo Breath is San Diego's oldest and largest year-round costume company since 1972. From full mascot suits to entire pirate get-ups, their impressive stock, fun selection, and option to rent will have you picking out a second, or third costume. Buffalo Breath is located near downtown and Old town and can be seen right off I-5.
Flashbacks:
Here's a blast from the past: Flashbacks is a unique store that offers a blend of fashion and costume ideas from the past and present. If you're looking for that perfect outfit from the 60's, 70's, or 80's Flashbacks is your calling. Doused with recycled fashions, Flashbacks allows you to buy, sell, and rent for those who want to be hip and save a buck or two. Store locations include Hillcrest and Encinitas.
The Costume Shop:
In the business for 21 years, The Costume Shop has served San Diegans a variety of high quality costumes, sexy costumes, hats, wigs, custom-made masks, and much more. With their intimate atmosphere and friendly staff, you'll find some new threads in no time. Be sure to check out their sale racks, too. The Costume Shop's new location is centered at the heart of North Park.