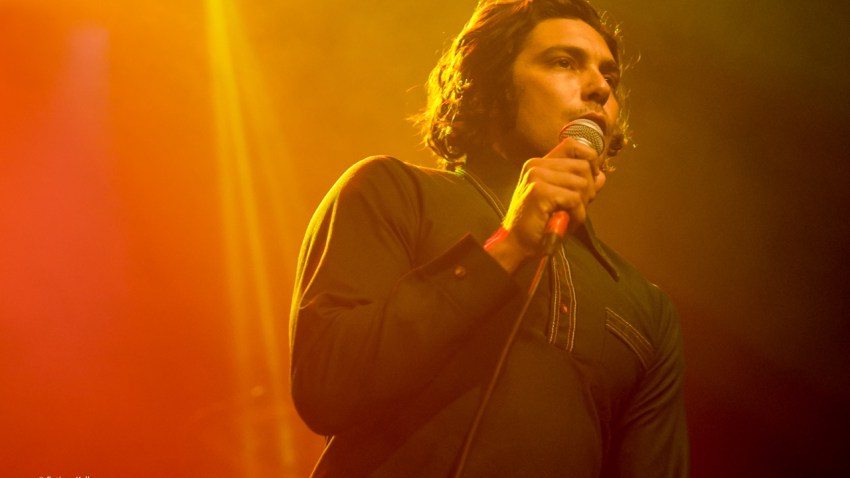 The first time I ever saw the Growlers, I thought frontman Brooks Nielsen was so arrogant in his onstage persona that I was kind of turned off. I don't know the guy personally, but I suspect way back then, he was well aware of his influence and it has grown the Growlers to not just a band, but a movement and a culture of its own. The arrogance is, I imagine, the thing that makes him so beloved in this scene he's created. Tonight, you can witness it in person when the group plays an all-ages show at SOMA (read the 2014 SoundDiego interview with the Growlers here). It's a full night of great music, however, so don't overlook System of a Down and At the Drive-In at Valley View Casino Center, St. Lucia at the Observatory North Park, or the Joy Formidable at the Casbah. If you're looking for an awesome night of locals, San Diego musicians have been rehearsing hard for a night of Queen covers at the Office and you can be sure it's going to be one of the best "Under Cover" events yet.
Wednesday, Oct. 17:
The Growlers, Kirin J Callinan @ SOMA
System of a Down, At the Drive-In, Skeletonwitch @ Valley View Casino Center
St. Lucia, the Night Game @ The Observatory North Park
The Joy Formidable, Tancred @ Casbah
Thievery Corporation, Z-Trip @ Belly Up (SOLD OUT)
Under Cover: Queen @ The Office
Hey! Ho! Let's go! Ramones Tribute @ Bar Pink
Good Time Girl, Kan-Kan, Con*Tact @ Whistle Stop
U.S. Girls, Heavy Hawaii @ Soda Bar
Firebug, Amigo, Brother Joe's Venom @ The Merrow
Pigment Project @ Space
Stick to Your Guns, Emmure, Wage War, Sanction @ House of Blues
Privatized Air, Hocus, CYKA, Cameron Beamer @ Ken Club
OrchidxMantis, Plexus, Mammal @ Tower Bar
Paul Gregg @ Sycamore Den
Jazz with Leonard Patton, Mack Leighton, Zo Shah @ Tio Leo's
Gilbert Castellanos' Young Lions Series & Jazz Jam @ Panama 66
Dance Klassique with Joe Pea, Ryan Bauer, Gomez @ Blonde
Open Mic Night @ Pour House
CoLoSo Collection of Lone SoulJahs, DJ Carlos Culture @ Winston's
Robert Allen Shepherd @ Crossroads, House of Blues (FREE)
Enter the Blue Sky, Keep the Change @ Navajo Live
Open Mic @ Midnight Jack
Open Mic with Jefferson Jay @ Winston's (6-9 p.m.)
Len Rainey @ Humphreys Backstage Live
Wu-Tang Wednesdays with Mister Hek @ El Dorado
Open Mic/Open Jam @ 710 Beach Club
Rosemary Bystrak is the publicist for the Casbah and writes about the San Diego music scene, events and general musings about life in San Diego on San Diego: Dialed In. Follow her updates on Twitter or contact her directly.
v