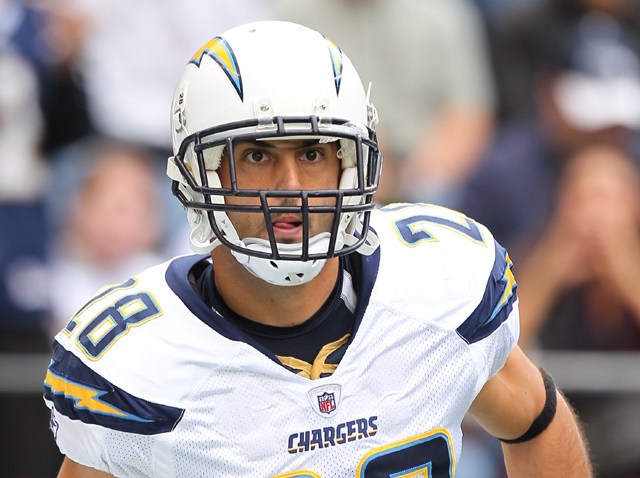 I hate to put a damper on Sunday's thrashing of the Cardinals, but the Chargers lost two more players on Monday.
Linebacker Jyles Tucker will miss the rest of the season with a torn pectoral muscle.
Safety Steve Gregory was suspended four games for violating the NFL's substance abuse policy. Gregory apparently failed the test in May and had been going through an appeals process.
"I was completely shocked to find out about this positive test from May during the off-season," Gregory said in a statement. "I have never knowingly used any form of performance enhancing substance, however as an athlete I know that I am responsible for everything that goes into my body. I appealed these test results, and through this process I was disappointed to learn today that I am going to be suspended for the next four games. It is tremendously upsetting to me, but I fully respect and support the NFL's policies. I will take this as a learning experience and come back stronger and as committed as ever. I apologize to my teammates, coaches, the organization, fans, and my family and friends. I look forward to moving past this and helping my team win a championship this year."
Gregory is one of the team's leading tacklers, Paul Oliver or rookie Darrell Stuckey will likely step into the starting lineup.
Tucker is the latest linebacker to go down. Donald Butler was lost in training camp, Shawne Merriman missed last game, Larry English is out at least another month after foot surgery, and Stephen Cooper and Brandon Siler have both fought through nagging injuries. Rookie Kion Wilson, just signed from the practice squad last week, may get expanded playing time.