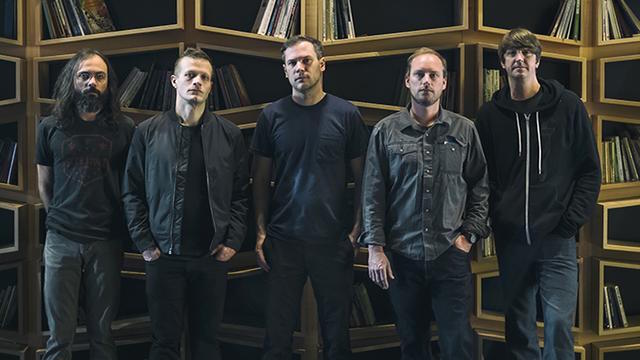 "We were born in self-loathing and we marinate in it," Grails' Emil Amos told me over the phone last month.
"From day one, there was always animosity, and no one listened to the same stuff. I think we just thought we were breaking up every six months ... We had superfans and we didn't even really like the music ourselves," he added.
Grails is an experimental rock band from Portland, Oregon, but the group's origin in "existential confusion," self-doubt and depression is hardly a model of the rock ethos. Since forming in 1999, they have released two EPs and 10 albums, all of which are predominantly instrumental, feature Amos on both guitar and drums and range from meditative doom to psychedelic hip-hop.
"This band never loved itself and every other band did around us," Amos told me, painting a grim portrait of the musical environment in which Grails grew, "They were so proud of themselves. They'd be playing totally mediocre imitations of some national band and think they were the greatest."
Listen to the title track from Grails' newest album below.
"We're not friends; we're trying to accomplish something here," he said, indicating that the band was never just a "pick-up basketball game" for them like it was for everyone else they knew in the Portland music scene at the time.
But that's not to say that their dynamic as collaborative musicians didn't evolve.
"Cohesion happened later when our violinist went missing and we made 'Black Tar Prophecies [Vols. 1, 2 & 3].' We came back from Europe in the early days and literally in the airport he disappeared. We never saw him again until a couple of years later when he showed up as a bed in the homeless shelter where I worked," Amos said.
Listen to "Black Tar Prophecies Vols. 1, 2 & 3" (2007) below.
It was around that time that they "finally started carving out their own sound." They finally came to terms with their fractured pasts and settled into some sort of vision or raison d'etre, sort of.
"The way that I think I play in this band is basically the result of being in jazz band at school but listening to hardcore at home. Then, I got into outsider music and that became what I made my job -- musicologically investigating outsider music and watching like super brutal, weird hardcore bands in town," Amos said.
"Nowadays, the world is so splintered that it's hard to really get behind anything for long. The one thing that me and Alex [Hall, guitarist] listen to lately is that new movement of ambient avant-techno. It's from all over the world, but it's completely meditative, and it doesn't have four on the floor," he added.
That lack of repetition -- artistically and otherwise -- is important for Amos, who is "not interested in just repeating the past."
Listen to Grails' newest album, "Chalice Hymnal," below.
"Forward thinking never ceases to exist; the world is a scarier, more f----- up place than it was in the past, but intelligence doesn't just go away. Will they [forward-thinkers, artists] be noticed or recognized? That's the real question right now. We don't have time to discern what's what, so will we be able to absorb it at all?" he asked, rhetorically.
"I don't think that this train is gonna slow down at all. It's gonna get more complicated. All of this stuff is just accelerating and none of this is going to open up into some peaceful valley," he then answered.
"I grew up in the heyday of the explosion of underground music. I grew up thinking we could change the f------ world. Once Nirvana happened, you kinda knew nothing was gonna change. The world is a completely unified messy s--- soup thanks to the internet," Amos said.
So what's the point? Why continue pressing on in the face of utter confusion and probable defeat?
There's no entirely rational answer to that, but if I had to hazard a guess, it might come down to the last words of Samuel Beckett's "The Unnamable": "I can't go on. I'll go on."
Grails headline Soda Bar on Monday, Feb. 19. Get tickets here.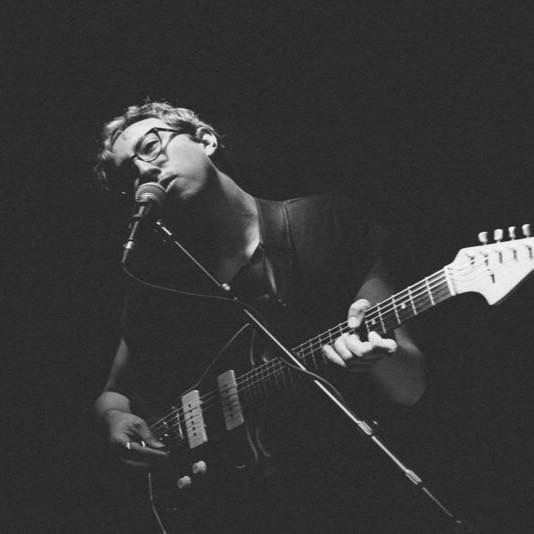 Rutger Rosenborg was almost a Stanford poet-neuroscientist before he formed Ed Ghost Tucker. Whoops. He now fronts the Lulls and makes music on his own when he's not writing. Follow his updates on Instagram and Twitter (@RArosenborg), add him on Facebook or contact him directly.