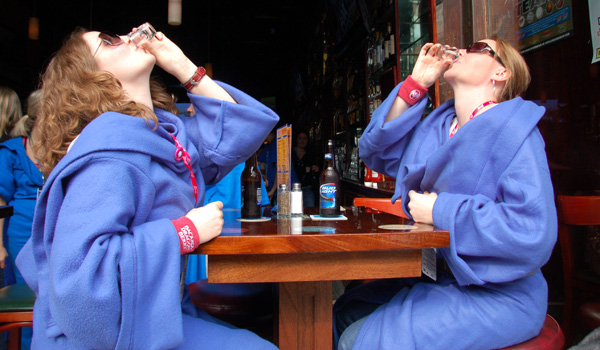 Grab your Snuggie and party on at the First Annual Holiday Snuggie Pub Crawl in Pacific Beach. You must wear your Snuggie to take part in this festive event that's expected to attract hundreds wrapped in their red, blue, pink and leopard sleeved blankets.
The event begins at Longboards on Garnet Ave. in Pacific Beach and proceeds down the street where pub crawlers can make their way (hopefully without tripping over their Snuggie) through various bars and taverns taking part.
Organizers say $5 a person goes to Toys for Tots and bring a toy while your'e at it to benefit a kid who may not otherwise get one for Christmas. It starts at noon and ends at 4pm on Saturday, Dec. 12.
So snuggle up and make a child happy this holiday season.