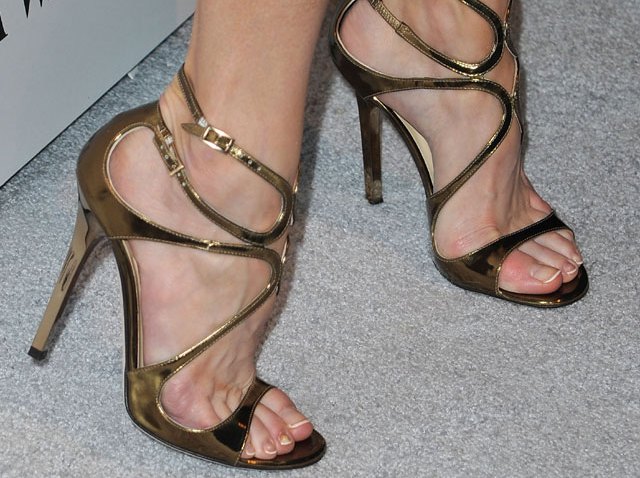 From peep toes, to gladiator, to wedges and buckles, spring shoes are really strutting some sparkly and wild styles.
Strut your stuff with smokin' hot stiletto trends that include: the "graduated gladiator"; embellishments such as tassels, zippers and buckles; lace up pumps; peep toes and metallic hues.
The Jimmy Choo Quinze, with its suede, crystal embroidery and five-inch heel, offers a more-than-glam option. The shoes cost just $1795.00.
"I think I'd go jogging in these," said San Diego style consultant Andrea Ebbing. "I would live in these shoes with skinny jeans, of course."
The platform on the shoe supports your arch so "you're not going to completely die at the end of the day with your legs hurting," said Ebbing.
Jessica Simpson's shoes are a more affordable way for you to incorporate the look into your wardrobe, according to Ebbing.
Designs like the Astor and the Candi give women another trend this spring, the peep toe that's perfect to show off hot pedicure colors.
The Tory Burch Haven pump brings in the metallics that you may fall in love with when shoe shopping this season. Cost $325.
Strappy shoes, like a colorful wedge available at Dreamgirls in Ocean Beach, are very fun and playful that will carry you through from spring through summer.