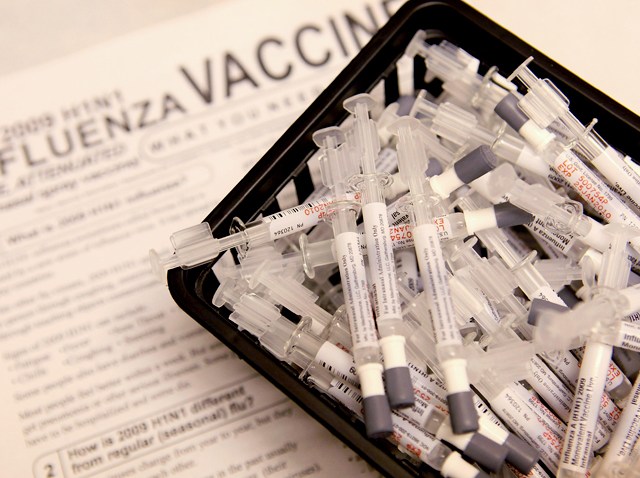 A San Diego mom says there's been a terrifying mix-up with her daughter's swine flu shot.

"I was horrified, so I asked her if it was a sick joke, you know?" said the woman, who asked to be identified only as Alyssa. "I thought somebody was crank-calling me."

The City Heights woman said she got a call from a county worker on Thursday night.

"She explained to me that there had been a huge mistake with my daughter's vaccine and that she was currently not protected for the H1N1 vaccine," Alyssa said.

The woman said she was told her 2-year-old daughter got a nasal and an injectable vaccine in mid-October at the county health clinic on University Avenue and 52nd Street. One was supposed to be for swine flu, the other for the regular seasonal flu.

However, the county told her that officials were uncertain whether either was actually for the swine flu, so the little girl got vaccinated for swine flu vaccine again on Friday morning.

County officials said the mix-up affected 28 families seen by the same nurse on Oct. 15 at the University Avenue clinic.
"It's a personnel issue and we are investigating it," said San Diego County Health Officer Wilma Wooten.
Wooten said this issue is a challenge nationwide because the nasal syringes for seasonal flu and for H1N1 look so similar.
Twenty-five of those families have been notified, authorities said, and the county is in the process of notifying the remaining three families. Authorities said nine people have already been re-vaccinated.

"They just assured me that today it was going to be the H1N1, and they offered for me to look at the label, which I did," Alyssa said.

The county said it is taking new precautions to prevent a mixup from happening again, including marking boxes of H1N1 vaccine with red ink and requiring additional training for county workers.