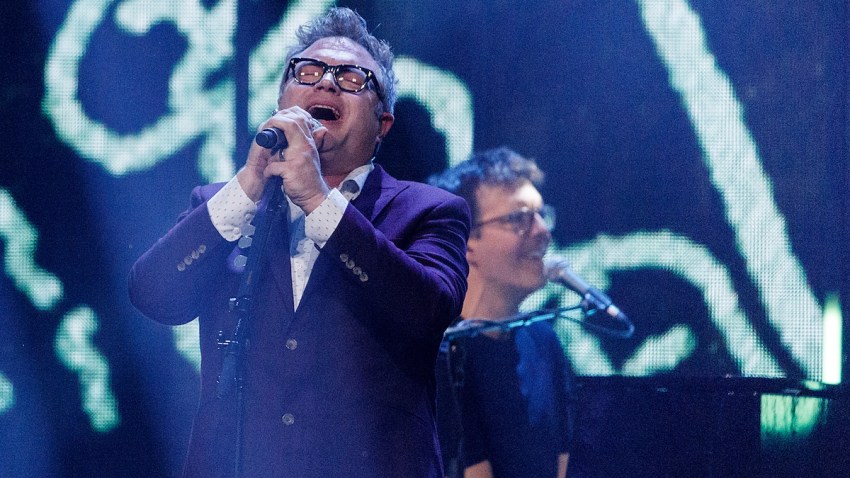 The long holiday weekend is drawing to a close but we've still got a great night of music ahead of us. At the
Belly Up
, former Barenaked Ladies frontman Steven Page brings his trio while locals Pocket Hole stir things up at Soda Bar. Crossover rapper Ghostemane is nearly sold out at the Irenic while local musicians team up for an Interpol tribute night at Blonde. All good options, but my heart is with the In-Itself, which is like a supergroup of all-star San Diego veterans from bands like Lucy's Fur Coat, aMiniature, Deadbolt and more. They're new and already have a couple of shows under their belts, but this one is early enough that you won't be suffering in the morning.
Sunday, Nov. 25:
Steven Page Trio (formerly of Barenaked Ladies), Wesley Stace @ Belly Up
Pocket Hole, Shindigs, Beverage @ Soda Bar
Ghostemane, Zubin, Wavy Jones @ The Irenic
Interpol Night Live Tribute @ Blonde
The In-Itself @ Bar Pink
Wild Heart @ Sycamore Den
Funk Jam @ Panama 66
Engagement Party @ Space (2 p.m.)
Ozuna @ Valley View Casino Center
Breakthru Entertainment @ House of Blues
Chad & Rosie @ Crossroads, House of Blues (free)
Daneen Wilburn @ Music Box
Rat Sabbath with DJ Ratty @ Bar Pink
Champions of Magic @ Sycuan Casino (sold out)
Whigsville 29BC with Richard Whig & DJ GirlGroupGirl @ Whistle Stop (4 p.m.)
Ellington/Strayhorn specialists the Mellotones @ Dizzy's

Dead Heat, Break Away, Red Vision, the Verdict and Wise @ Che Café
The Clean Cut Hippies, Isaac Cheong, Rachel Koekkoek @ Lestat's
Keep It on the DL @ Martini's Above Fourth
Jerry's Kidz (a Grateful Dead Tribute) @ Winston's (5 p.m.)
The Designing Women @ The Merrow (6 p.m.)
The Playground: Sunday Night Dance Party @ The Merrow
The Night Howls @ Pour House
Municipal Waste, Off!, Toxic Holocaust, Haunt @ Brick by Brick
Salsa Sundays @ Queen Bee's (all ages)
Reggae Sunday with Prime Levity, Ocean Natives, Lion Sound @ U-31
Uptown Top Ranking with Tribe of Kings @ The Office
San Diego Music Foundation Benefit Concert @ Navajo Live
Jason Brown @ Humphreys Backstage Live (7 p.m.)
Reggae Sunday @ Spin
Sunday Is for the Girls @ El Dorado
Rosemary Bystrak is the publicist for the Casbah and writes about the San Diego music scene, events and general musings about life in San Diego on San Diego: Dialed In. Follow her updates on Twitter or contact her directly.