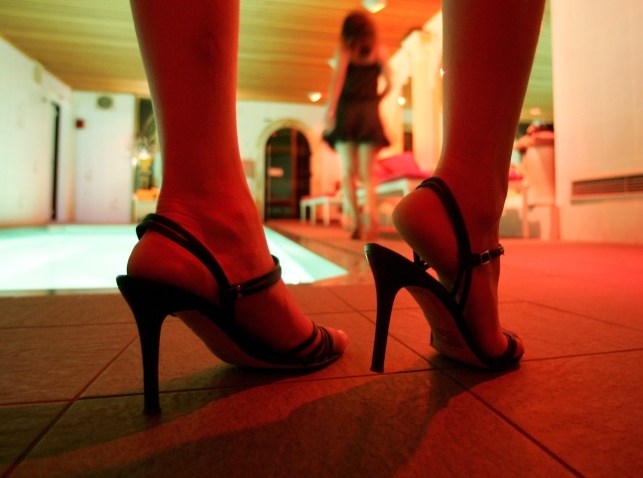 Crank up the heat for Valentine's Day -- take a tour with DiscoverSD.com as a guide.

From the Rubber Rose in North Park to Mankind in Hillcrest to Doctor Love's in Pacific Beach, San Diego's adult novelty boutiques feature unique goodies. Discover a few of DiscoverSD.com's favorite San Diego sex shops.

Mankind – Hillcrest
Located on 5th Avenue, the light blue bricked Mankind boutique offers three stories of prurient pleasure. On the ground level you will find a family-oriented section complete with an array of scented candles, glassware, artwork, rainbow flags and greeting cards. But if you're looking for a different kind of retail therapy with a XXX rating, Mankind has two more levels that provide the utmost in erotica.

The Rubber Rose – North Park (pictured)
If you've ever felt awkward about visiting an adult store, your reservations will suddenly slip away upon entering the über hip and sexy Rubber Rose. A clean and carefully organized shop, the Rubber Rose is nowhere near what you would consider your typical sex shop. This classy adult boutique houses an art gallery off to the side of the retail space which hosts a new artist every month as well as various workshops centered on positive sexuality and sexual health.

Doctor Love's – Pacific Beach
While the first impression collection of well-endowed, scantily-clad mannequins in the window might resonate as raunchy, this Garnet Avenue staple is definitely not a sleazy, sneak-through-the-back-door-to-avoid-being-seen kind of adult store. Step inside and you'll immediately find that it's much more along the line of a Victoria's Secret and Spencer's Gifts, with an extra shot of spice.

Hustler Hollywood – Gaslamp
Everyone knows that the infamous Hustler Hollywood never falls short of providing for your feral fantasies and darkest desires. Lucky for us, they've decided to bring a bit of Hollywood to downtown San Diego so we can partake in the fun.

The first two floors are comprised of sexy lingerie and costumes, drinking games, Bachelorette party supplies, and novelty and gag gifts. For the salacious goodies, head up to the third floor.

The Crypt – Hillcrest
If you're pondering venturing into the darker side of sex, the Crypt is your go-to spot in San Diego. Offering up more than a handful of erotically pleasing trinkets and toys – from elaborate handblown glassware to leather masks – there is no way you will be walking out the door empty-handed after a visit here.