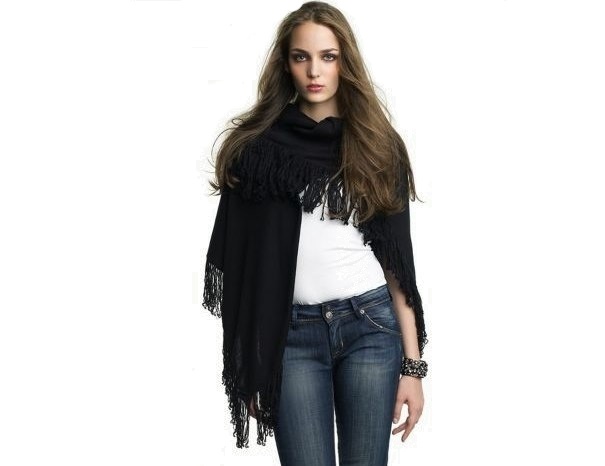 FULLY VESTED: Vests can be a little inadequate when warmth is the main goal. The Laurie B. "Tri-Me" Fringe Vest at Bloomingdale's ($162) has solved that problem, however, with draping collar and long racerback. The scarf-like cut gives you lots of options for casual or formal wear.

ANKLE LOVE: Fringed boots can look a little dated in the city, but fringed heels will get you dated if you wear them right. The Kimchi Blue Fringe Heel at Urban Outfitters ($58) has just enough flap around the ankle to get the point across, and looks sweet in subtle grey. If you haven't been already, check out the brand new store in Hillcrest.

FLAPPER TWIST: Delicate fringe in surprising colors looks contemporary rather than Western. The Tory Burch Flapper Fringed Crossbody Clutch ($395) is one example in rich Sweet Grape leather fringe. Pick it up at Nordstrom in Fashion Valley Mall.

TINY HINT: If fringe is something you'd rather dabble in, try on this style with jewelry instead of clothing. The Looped Fringe Necklace ($7) at Forever 21 in Horton Plaza gives a tiny bib of shiny fringe to any top, and looks subtle enough for work or play.